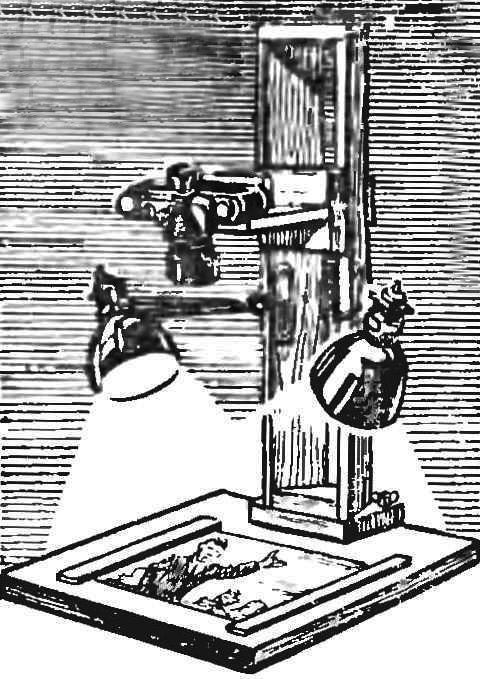 And this is the easiest bracket to mount the camera. A sheet of plywood with a thickness of 12-16 mm and a size of 576X576 mm shall be marked in accordance with the drawing. After sawing through the appropriate lines of get a full set of details for Assembly installation. Careful completion of this operation will eliminate the additional adjustment of parts during Assembly.
The upright support collected on glue and screws and fastened to a horizontal Board with three M5 or M6 bolts with wing nuts.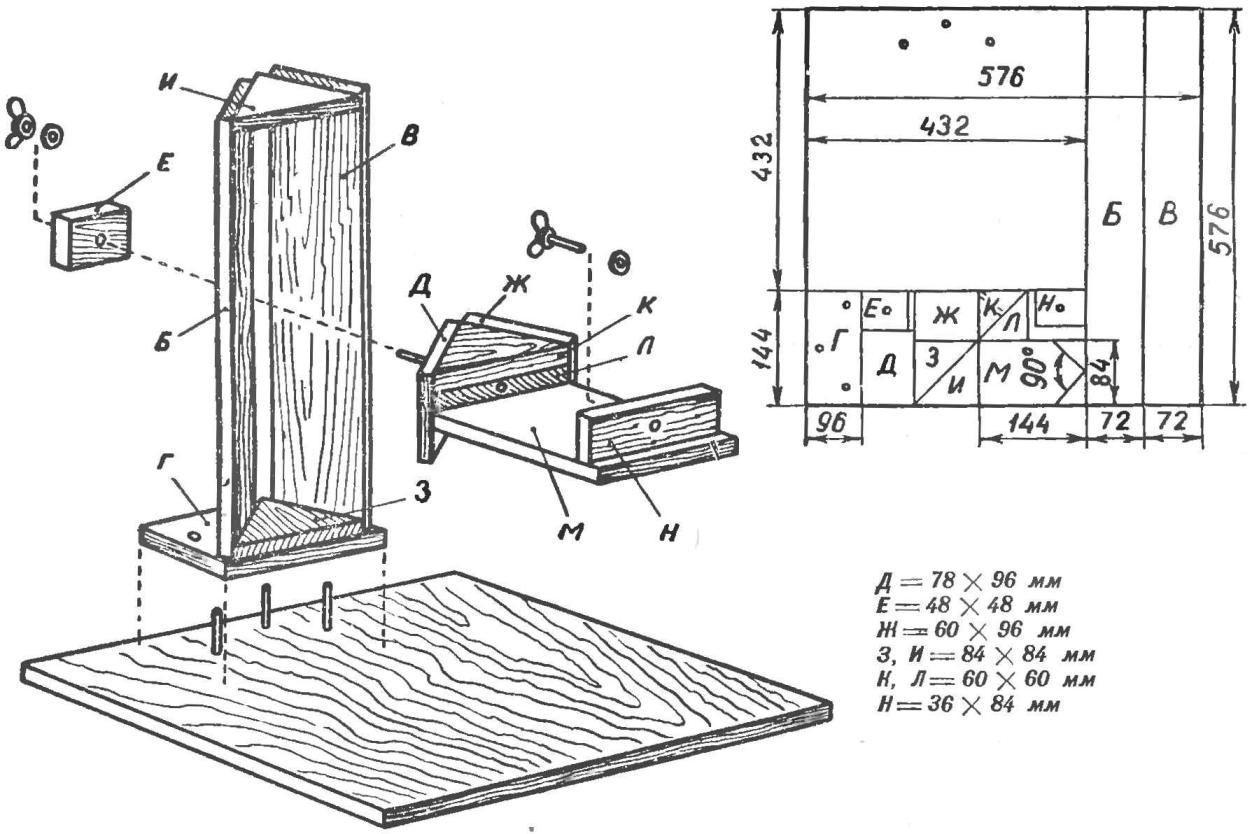 For mounting the camera on a bracket, you can use the screws from the camera cover.
The final finish, sanding, then coated with oil or paint nitroemalyu.
Recommend to read
MODELIST-KONSTRUKTOR 1994-08
IN THE ROOM: Public KB "M-K": M. Vdovin. For any roads (2); Ya Solomennikov, I. Solomennikov. The secrets of boat DaVinci (3). Small-scale mechanization: V. Fedotov. Tiller -...
HEROES AND ANTI-HEROES OF THE MEDITERRANEAN
If the aerial part of the German operation for the invasion of Crete in may 1940, no doubt, was an outstanding achievement and entered the history of the art of war, its Maritime...