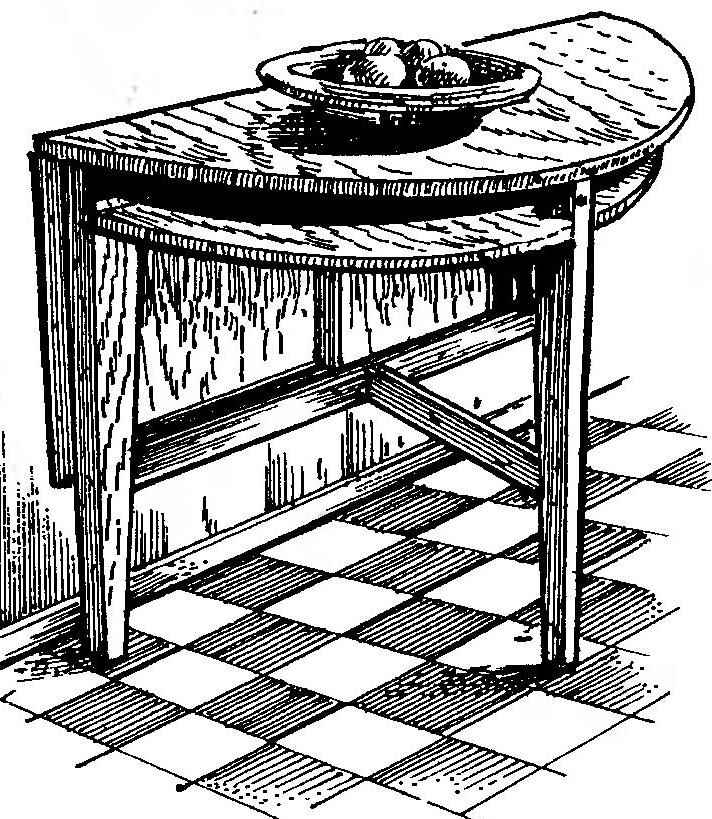 A scrap page torn from a magazine with a picture of a cute table to lay in the Park on a bench, I sat down to rest. Table, or rather his design, I was interested (in the old days I had to make furniture for myself and to order). Photography, like the table, was done professionally (presumably for ads) — it has completely solved the consumer advantages of the product: unassuming beauty, functionality, at the same time hiding its design features.
Have a desire to buy such a table for a country house (the need for it was), if you will fall and the price will be suitable, or otherwise choose the time and do it myself.
With this purpose took the piece of paper with a picture of themselves, to more closely examine it and try to understand the design table. I think I succeeded, especially since it wasn't that anyone who knows how to hold a conventional carpenter tools. Moreover, all details can be made from suitable materials in a home workshop.
The semicircle connected with piano hinge with rectangle — a geometric figure is a table cover unfolded; the area for serving — about 0.6 m2. In "stand-by", folded footprint table place reduced by more than half. To do this, under the rectangular part of the countertop displays the support popura-ka (leg with proleg and tsargoj), rectangular "wing" of the countertop is omitted in a vertical position and pressed together with the frame to the rear legs.