This elegant Desk lamp is enough to have two rods with a cross-section 12X12 mm, length of 480 mm and three cubes of appropriate size. The most suitable material for this purpose is beech or birch. Good rails out of plywood in the thickness 10 — 12 mm.
Carefully crafted "skin", all the details of the lamp are painted with a nitrocellulose lacquer furniture in 3-4 layers.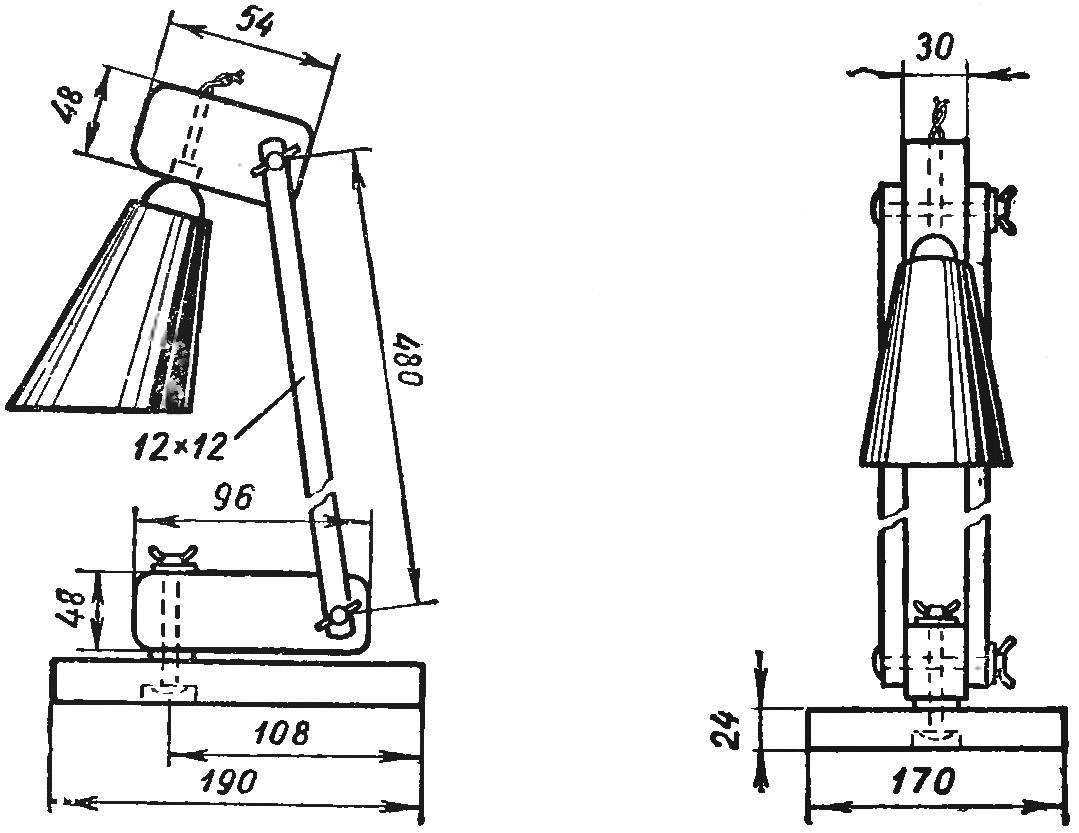 The lamp is collected using three M5 bolts 70mm long with wing nuts. For greater stability of the base of the lamp is fastened to the work table by screws or bolts.
Recommend to read
CRAWLER MICROVIDEO
Agile, compact vehicle is vital, especially in the snowy and wooded areas. In some countries, for example, in the US, Canada, Japan, this problem is solved by the small-scale production...
HONDA S2000
Scale model 1:18. Honda S2000 — the car rear-wheel drive front-engined and rear wheel drive Roadster with equal weight distribution on front and rear axle, manufactured by Honda....