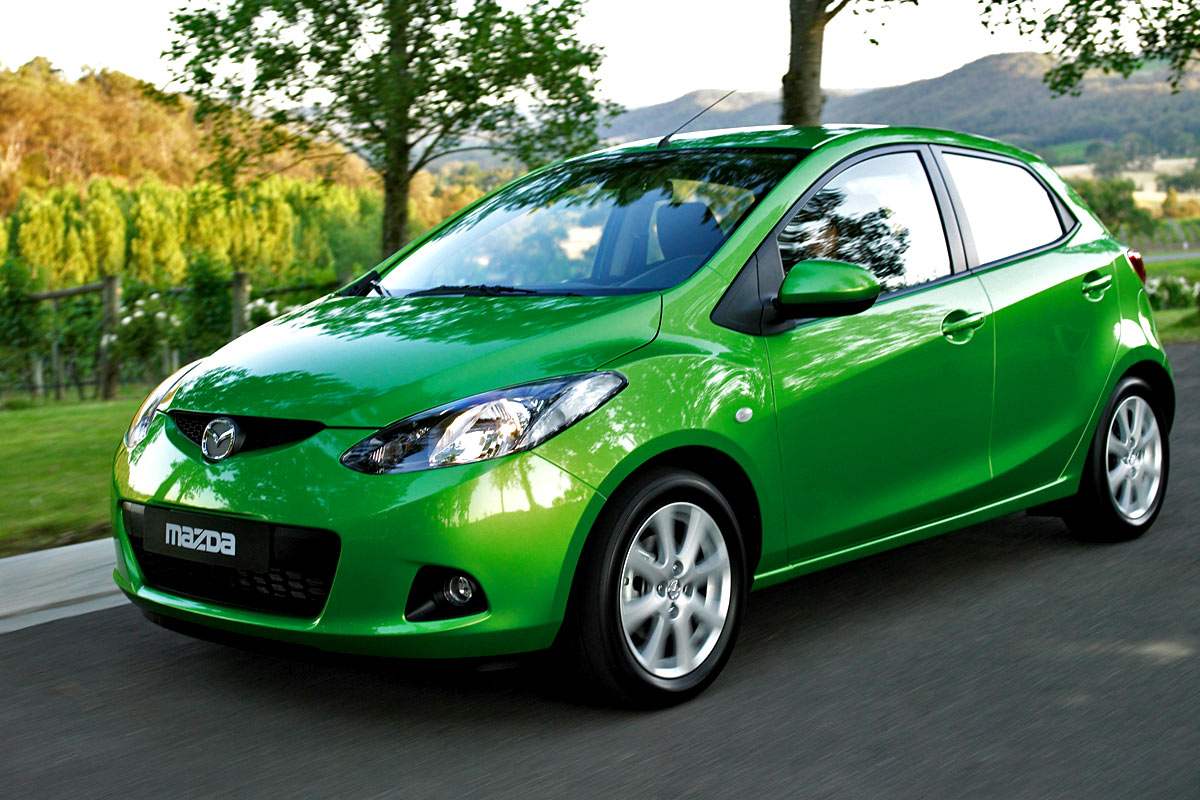 The creation of the Japanese car firm MAZDA (previously it was called Toyo Cork Cogyo) started in 1960 by running a series made popular minicar R-360. Today as popular Mazda2 is a compact front wheel drive model size class. It is enough to remember 2008, the year when the Russian buyers not only choose an appropriate quota of 2 thousand cars, and together joined in a five-month long queue to buy these cars.
Mazda 2 — front-wheel drive hatchback, equipped with a fuel injected 103-horsepower engine is paired with a four-speed hydromechanical transmission. By the way, the shift lever is located on the center console of the car, what could be used immediately. There is also a variant with automatic transmission.
The steering is equipped with electric power, so that the effort on the steering wheel though artificial, but quite informative. The machine quickly and precisely responds to the actions of the wheel, and at the beginning of the skid stabilization system is able accurately to correct the situation.
The basic equipment of the machine includes anti-lock brakes, ESP, electric Windows front doors and side mirrors, six airbags… it is True that air conditioning can only be mounted for a fee.
Mazda 2: length 3885 mm, width — 1695 mm, height — 1475 mm, base 2490 mm, drive front-wheel, engine displacement 1,498 l, power 103 BHP, top speed — 168 km/h, the boot capacity is 250 liters, average fuel consumption — 6.8 l/100 km fuel tank capacity — 43 L.
Recommend to read
MODELIST-KONSTRUKTOR 1978-10
CONTENTS: Decision XVIII Congress of the Komsomol - to life!: N. Andreev, L. Zagulski. Step to creativity (1). Young technology - 60th anniversary of the Komsomol: A. Dmitrenko, I....
MODELIST-KONSTRUKTOR 2001-12
IN THE ROOM: Public KB: V. Baranov. Tricycle pneumatic (2). Small-scale mechanization: A. Kukharenko. With iron - on apiary (8). Firm "I": Floppy - "skyscraper" (10); A....