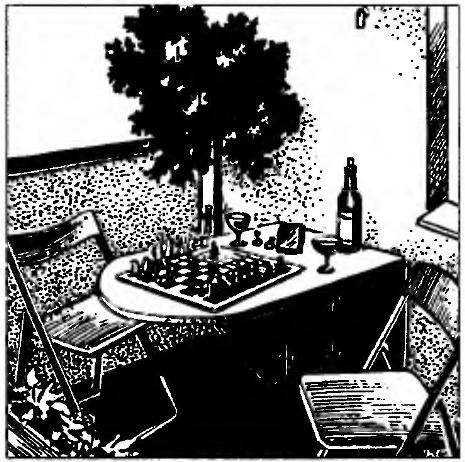 In good weather, sit on the balcony at a table with a book or chess, drink tea, or, conversely, soft drinks. However, the rest of the table is an obstacle on the cramped balcony area. Output in the manufacture of collapsible or folding option. One of the types of compact balcony table offers Hungarian magazine "Earmaster". It is a folding design, which is a folded flat package on the wall, and after folding — a neat table with a semicircular top.
For its production will need furniture Board or particle Board, from which ordinary hacksaw cut into the necessary details. Four of them: the actual top, base, spacer and support the countertop, playing the role of the legs. The last three items are obtained from one sheet dimensions 970×670 mm.
Base mounted on a balcony in place: through drilled holes recessed in the wall, inserted the plastic dowels or wooden plugs and screwed in the screws.