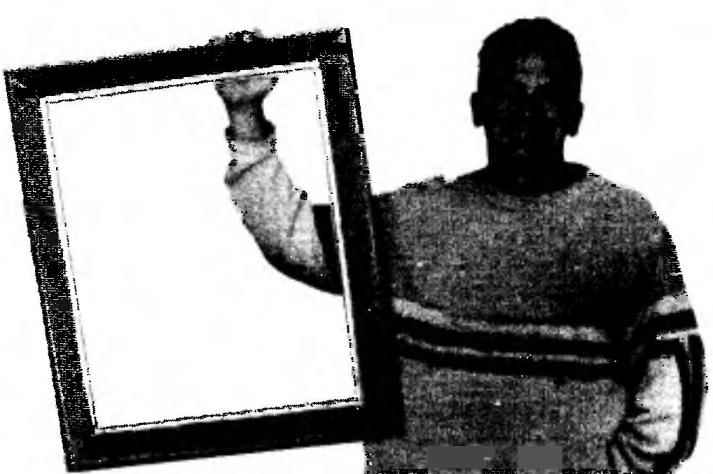 Any frame — big or small — design "strict": makes serious demands on the butto-ness of angles and their careful execution and connection. To simplify the manufacture and to get a quality frame with less effort, the French magazine "System D" offers two simple and convenient devices, which you can do yourself: a tablet for cutting sticks or baguette and a press for bonding of the workpieces.
The corner – not to the eye
When you run the workpieces frame the most difficult to cut them at a 45° angle. At l'om and is intended to help the tablet, which will be a good addition to a small circular saw or jigsaw and will replace the traditional fixture is a mitre box that is used when working with a hand saw.
The tablet consists of a small wooden shield – base and two thrust rods, installed strictly at an angle of 90° relative to each other. The base of the tablet — Board of hard wood of 25 mm thickness and approximately the size of 400×250 mm. Instead it can be used and furniture SIG or chipboard.