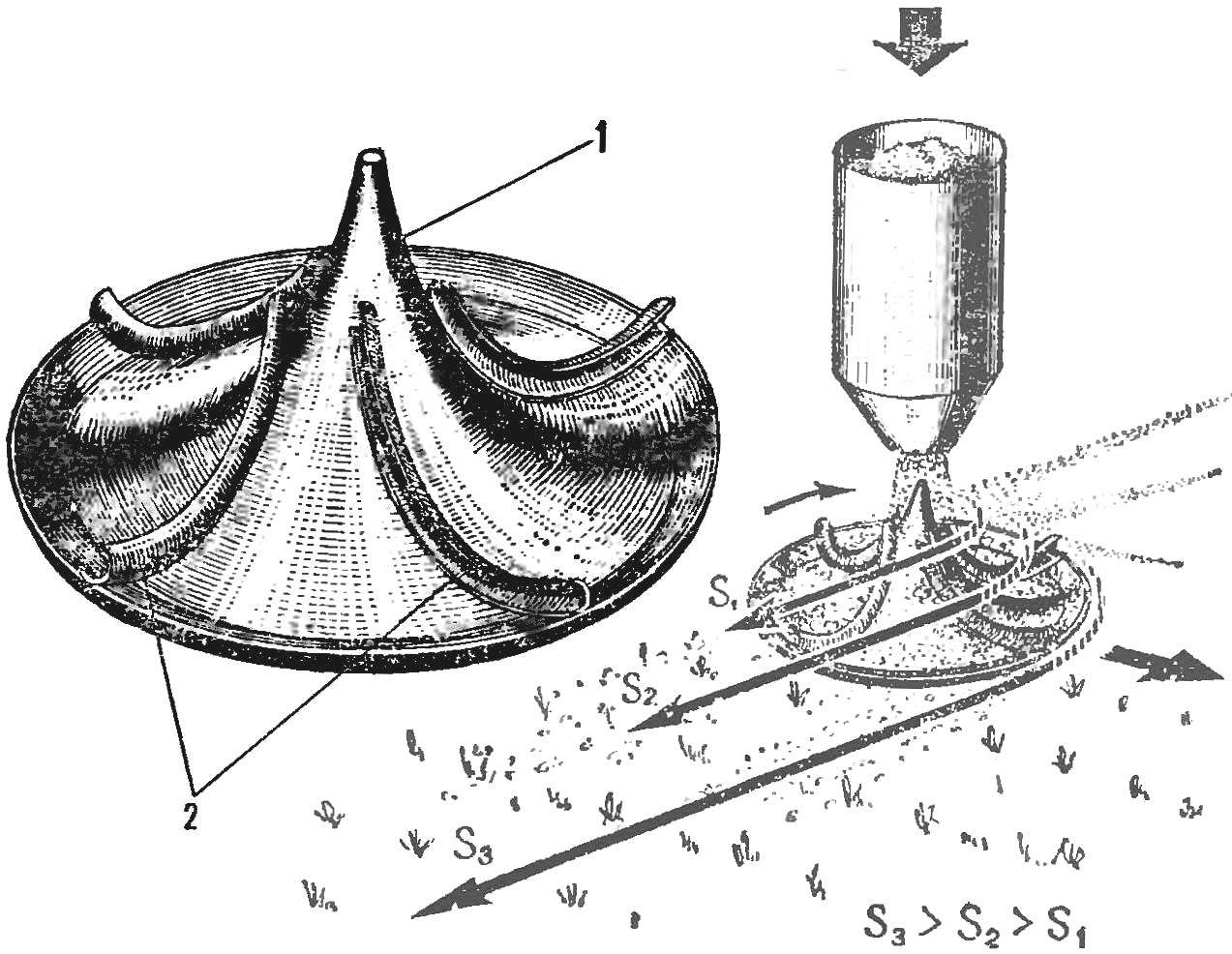 Existing disk device for mechanized spreading of fertilizers do not always provide the uniformity and range of distribution of fertilizers on the field.
Young innovators of the Belarusian agricultural Academy developed a new, more efficient working body for centrifugal fertilizer spreaders and lime materials. It is a wide cone with curved edges, it has blades zheloboobraznogo section. When rotating the upper part of the cone evenly distributes the flow of scatter material. In this part of the tuk is a small distance. But as the chute of particles down the surface of the cone the peripheral speed increases, the amplitude increases. Particles, trapped in the trough of the scapula, receive the greatest acceleration and travels at an angle to the horizon in the far distance.
Thus, the tapered-blade design provides uniform distribution of fertilizers on the field, and a great range of their variation, and high efficiency fertilizer. When the width of the Deposit up to 25 m unit can handle up to 30 hectares of arable land per hour.
Recommend to read
PLIERS-HARVESTER
This unusual hand tool created by the innovators of the Volgograd plant of oil engineering. Pliers designed for flaring pipe lubrication systems and hydraulic control of various machines...
EXPRESS CARTRIDGE
To various tool holders, cartridges and heads, clamping a working tool in addition to reliability, is increasingly imposed and such requirements as simplicity, convenience and...