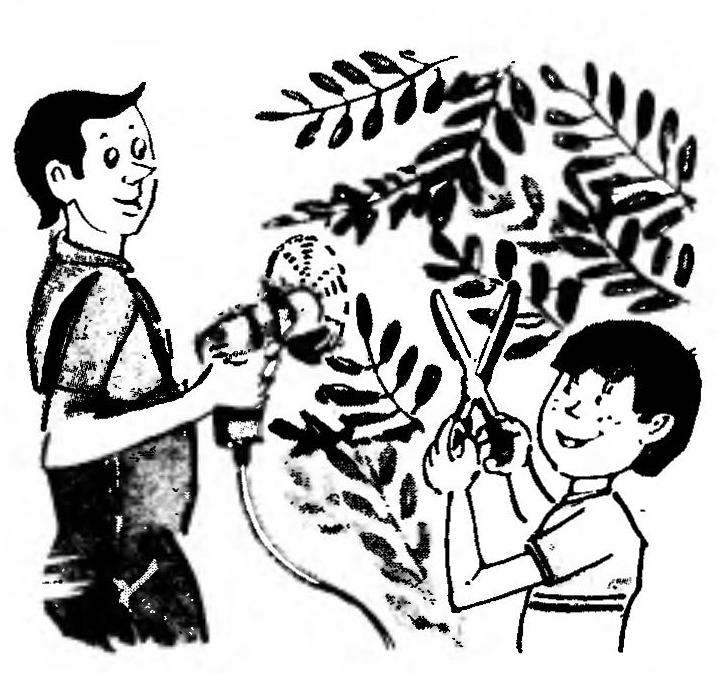 Hand tools for mechanical cutting of bushes etc. green spaces developed a lot. Including Amateurs samodelki (e.g., see the publication "M-K" № 6, 1985 on universal electrocasnice ESC-1). But in all designs I've ever seen, their engines, fitted, which, of course. can impact the cost of the manual tool.
In my proposed design built-in motor no. In fact, it is only highly efficient nozzle available to virtually any host of drills.
No design of my brushcutter and short supply of oil seals, floating knife, self-aligning bearings. Materials — the most that neither is running, kinematics is simple (see illustration). And minimum weight. As for hand tools — this is not unimportant factor. The design of my brush cutter can even be a little easier (there is a reserve of strength and reliability!), replacing steel glass, case, blade and clamping plate in dural.