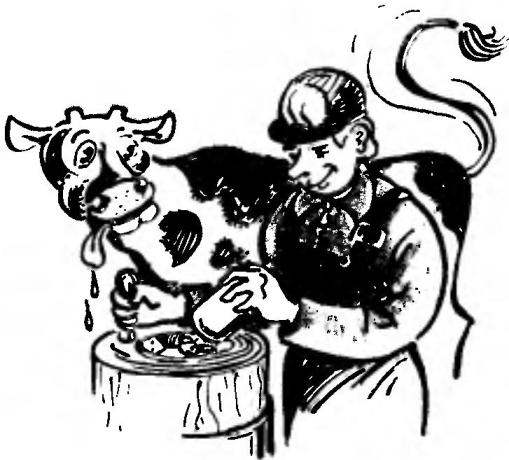 A zealous owner-samodelka all always there. Even his mini-tractor at times there, not to mention the mower-threshers, other motorcycle and electropolishing. And that's very understandable with this equipment really is never ever lost. A worthy place is occupied, helping to maintain the farm in good condition, manual tools and simple (but highly effective in fact) fit. Some of them, the magazine has told its readers. Basically, it was more design and technical solution "for the garden" ("modelist-Konstruktor" № 6'91, 9'93, 5'95). The following publication on a makeshift structures, the scope of which focus on a personal farmstead. They are made from so-called scrap materials, "home" technology accessible and understandable to any beginner. At the lowest cost possible to get the maximum result.
MANUALLY RUMP TO RUIN…
And why, in fact, not to try? Especially if the mass of the starting material (and therefore product) is not so large to account for the hundredweight and ton.
While the kruporushka can be simplified so that it will differ little from the classic old-fashioned. No expensive motors or deficit reducers will be required. And on its manufacturing will leave, as they say, nothing at all.
So is the first option. With the millstones of… chumps. For details, "trashing" the cereal or grain, it is better to use a billet of hardwood timber — it is not resinous. The diameter of chumps — not less than 250 mm, a height of about 250 mm. Contact between the surface of the future mill to do gear. Moreover, the prongs can be any pieces of iron or steel, driven into a wooden base — block.
The upper millstone is in the center of the through hole in a funnel. In it and poured the grain.