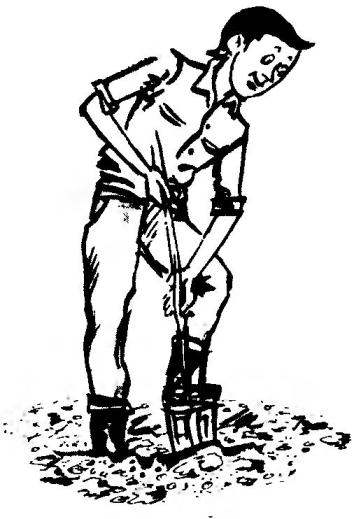 When I want to emphasize that someone has done a great job, in search of a suitable comparison involuntarily turn to the laborious digging of the earth and say: "They shovelled so much!" Then each at once all becomes clear, and his memory will surely emerge and the intractability of the soil, and aching back, and blisters on the hands…
Yes, the plot antediluvian digging with a shovel — not for the weak. Especially exhausting lifting blade bayonet cut off layer. You have to deal with the inexorable laws of physics, overcoming strained school basics, when weight 6…7 kg acts on the shoulder 0,6…0,7 m.
I propose a lightweight shovel (LL) allows two or three times to reduce labor costs. And not only through the framework of the bayonet, with a small area of adhesion formation, but also through the use of an auxiliary blade-concertlivewire, convenient for-speed-emphasis and optimum cutting.