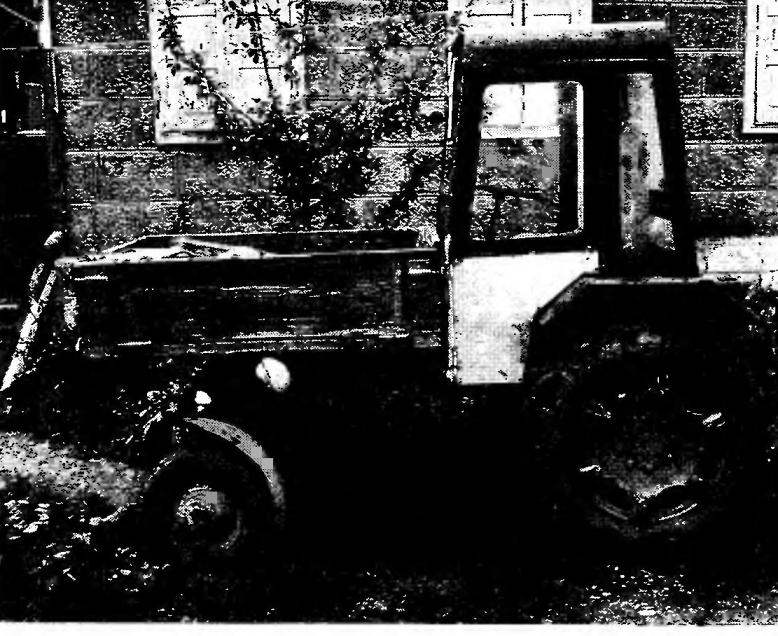 Continue the story of machines and mechanisms, built by V. A. VERBELEN—Amateur designer from the village of Zelenchukskaya, Karachayevo-Cherkess Republic. Publications "walk-behind — nothing more, Trusted assistant to the tillers" and "Minicar with the character of the all-terrain vehicle" ("modelist-Konstruktor" No. 2, 3 and 4 for 1998) described how it "Electronics", a cargo truck and a car-jeep. This time we will focus on the construction of the mini-tractor "Chassic".
Mini-tractor V. A. Sverbil built at the request of his older brother. He started a major overhaul of the house and was hoping to use "Electronics" to a truck to deliver building materials. However, for a long time to give the tillers Vasily could not — and your neighbor's gardens was not expected, and he decided to "quickly" to do something that could transport the goods to turn literally on a dime (the yard is my brother is not much of a large), and at the same time to handle the garden. Tractor scheme "self-propelled chassis" fits this role perfectly. Here, by the way, and it's called "Chassic".
Built a new vehicle, like all he undertook Sverbil Jr., very quickly. Just a week to the court of Sverbilo Sr. drove painted blue mini-tractor, which, as it turned out, could carry up to a semitone-NY cargo at speeds up to 50 km/h and turn around on the platform of radius 3.5 m.