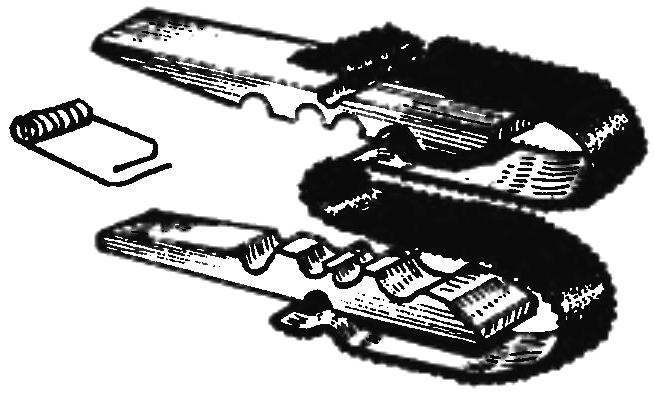 Instead of the usual wooden pegs were the same, but the plastic that slid more than the former and thus hold somewhat worse. To increase their reliability can be invested inside as shown in the drawing, a strip of corrugated rubber or plastic secured under the trailer springs.
Recommend to read
-MODELS OF MISSILES
One of the interesting types of competitions rocketmodeler are launching models — a kind of miniature missiles. In the sporting code of the FAI and our "Rules"-models are represented by...
NOT SO MUCH SAW, HOW MUCH GLUE
I wonder how would the heroes of Ilf and Peter, if he knew that the treasures are in the chair, made for one of the modern furniture factories in Moscow m taken out of the context in...