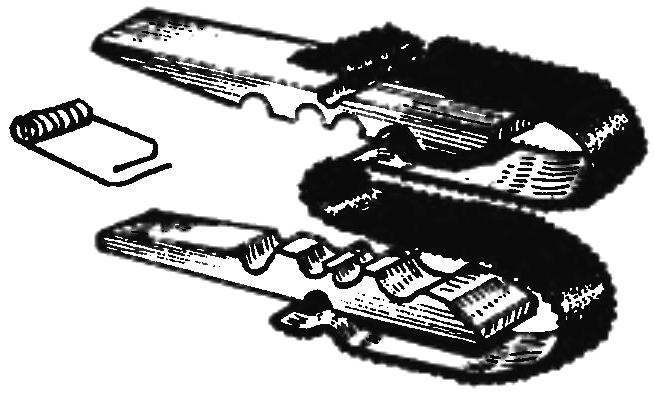 Instead of the usual wooden pegs were the same, but the plastic that slid more than the former and thus hold somewhat worse. To increase their reliability can be invested inside as shown in the drawing, a strip of corrugated rubber or plastic secured under the trailer springs.
Recommend to read
Selling scooters and mopeds rental
Buy a scooter, even despite the fact that these machines are mostly measured not so expensive, especially in the secondary market is an important event, and not even because in any case,...
MACHINE-UNIVERSAL
Versatility — the main advantage I have developed multi-operational machine for working wood. Him "on the shoulder" turning, pugovka, cutting the material, drilling, milling, tenoning...