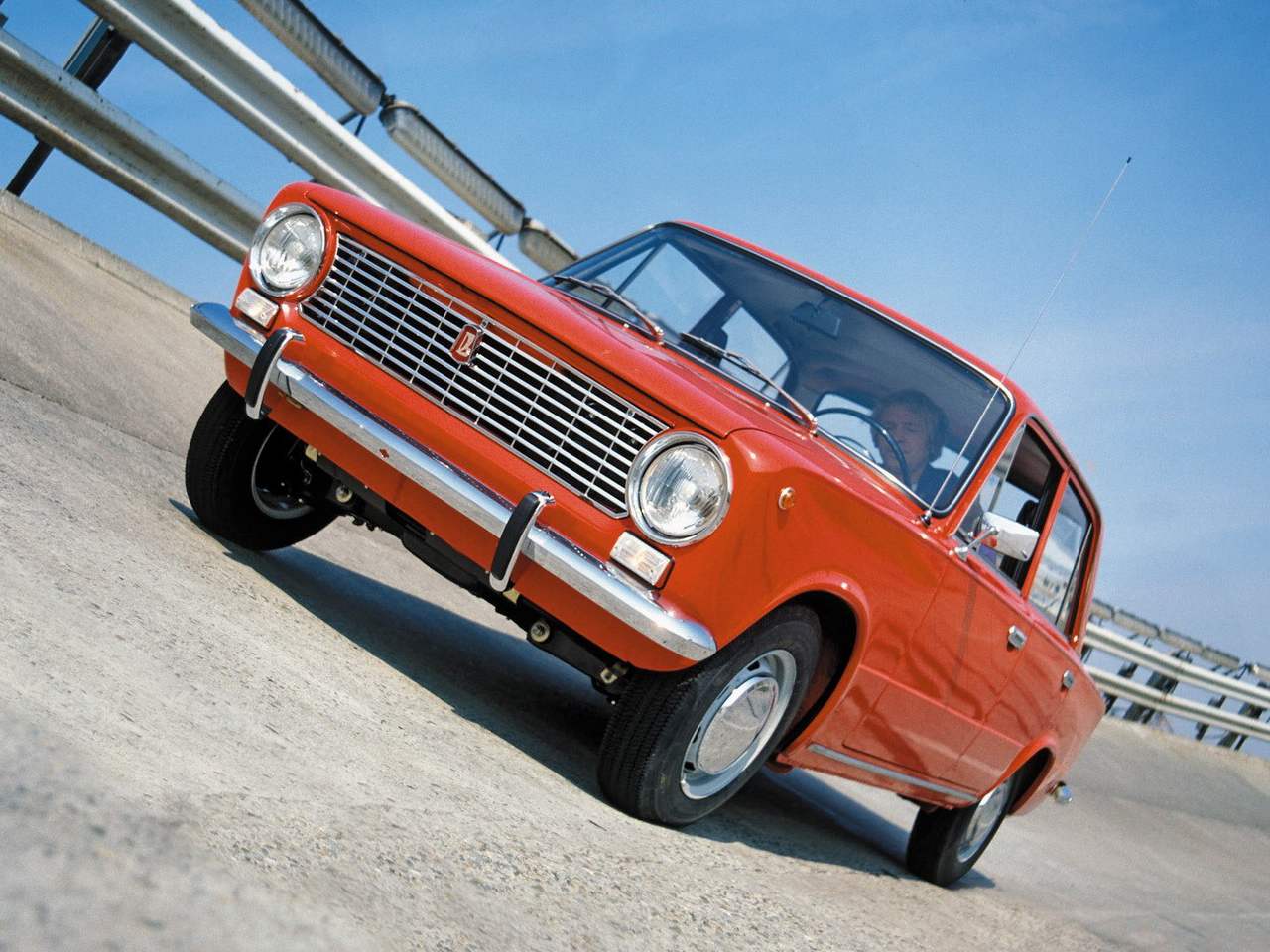 The grandiose construction of a new factory in the city of Stavropol-on-Volga (later — Togliatti) began in 1966, almost immediately after the signing of the agreement between the firm FIAT and the Soviet automotive industry. And at the beginning of September 1970 was released the first batch of new cars.
New genuine mass air car, called the VAZ-2101 "Zhiguli", was significantly different from the traditional Soviet cars — quite modern, fast, dynamic and reliable, devoid of the heaviness of "Moskvich" and not serious lightness "Zaporozhets".
VAZ-2101 was a classic three-box four-door car is a sedan with the leading of the rear wheels and the front engine. The basis of the power unit of the car was a petrol 4-cylinder gasoline engine working volume of 1.2 l, was used as fuel unusual at that time for Soviet motorists gasoline AI-93. Gear box mechanical, four-stage. Clutch single disc, dry, with hydraulic drive.
Front suspension is independent, spring, wishbone, hydraulic shock absorbers and stabilizer bar. Rear suspension — dependent spring.
Steering consisted of a steering gear, the gear of which was based on the globoid worm with dvuhgrivnevka roller, and a three-tier steering gear from one medium and two symmetrical lateral rods, and Pitman arm, pendulum and rotary switches.
VAZ-2101 "Zhiguli": 4073 length mm, width-1611 mm height 1382 mm, base 2424 mm gauge 1345/1304 mm curb weight 945 kg ground clearance is 170 mm, the maximum speed of 140 km/h fuel consumption 8 liters per 100 km, engine capacity 1198 cm3, the maximum power of 60 HP, acceleration to 100 km/h 20 — 22, fuel tank capacity 39 L.
Recommend to read
ONE OF THE KV SERIES
"...Earth was a dull rumble, and on the outskirts of the village of Sitno seemed huge armored vehicles unusual bright yellow color. Glistening tongues of shots, they were slowly sliding...
THE FLASHLIGHT ON THE DOOR
to insert the keys in the front door on a dark landing, and requires some kind of illumination. Well, when a box of matches or a lighter. This problem will not arise, if the door...