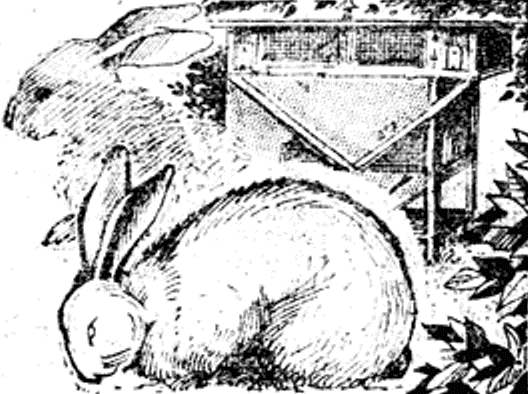 "In the journal "modelist-Konstruktor" No. 5 in 1983 we were interested rabbit mini farm inventor I. N. Mikhailov: immediately appreciated the amenities which are incorporated in this design. I would like to have more detailed drawings with explanations" (I. Rudenko, S. Chipenko Kokchetav region). "Seeing the description of the cell, realized that to work much better. I live in a small Fir on Sakhalin and want me to have a lot of rabbits: we turn them over to the state" (E. Hins, the pupil of 8-th class). "Bunk cage — the original and for the breeders lovers of our regional companies. It will attract new comers to participate personally in the fulfillment of Food program" (A. Pletnev, S. El'tsovka, the Altai territory).
Carrying out the wishes of readers, we return today to this subject.
The world is full of books on rabbit breeding, many instructions, guides, more scientific works, there are many descriptions of the experience of practitioners. But it is curious that the conclusions and recommendations of them on many issues controversial or not final. Oddly enough, rabbits are still little studied animals. And one of the many misconceptions when they are breeding — simplified approach to the creation of habitat conditions.
Take, cells. In most cases, especially in Amateur practice, is just a box somewhere in the corner of the barn. Its function is often reduced to one — to give a four-legged run. Meanwhile, in case of rational approach, the cell must be a high-performance unit for their intensive cultivation, intended for the use of the most effective ways of breeding rabbits. The conditions of detention of animals it should provide normal or slightly higher fertility; without any additional equipment or fattening cages — feeding to implementation (weight 4-5 kg) of each of 10 rabbits from breeding, accommodation at the same time two of kindling of different ages and one of kalikamata.