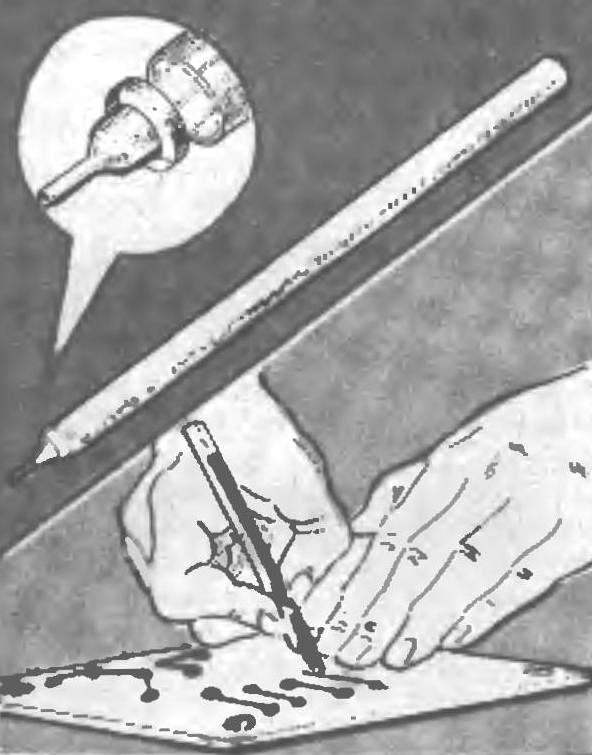 One time I urgently needed to draw a charge, and at hand, no needle to scratch or ruling pen, although the lacquer was. Then decided to fill them inscribed with the rod of a ballpoint pen. Rinsed it, squeezed out of the wire ball filled (though with difficulty) varnish – track was surprisingly smooth. Further recording head moved in a glass pipe length 10 cm, ppotiv rubber ring. Easier to fill, but draws like a technical pen, not overjoyed.
E. HELBLING, Donetsk
Recommend to read
CHERY TIGGO
Firm CHERY is currently one of the leading Chinese automobile industry. The machine, manufactured by it, sometimes as two drops of water similar to those produced by such famous...
RIPPER HIV
In recent years, more and more supporters of progressive subsurface tillage. Individual gardeners produce it with a fork. One time there was a Ripper Berezutsky. In contrast, the...