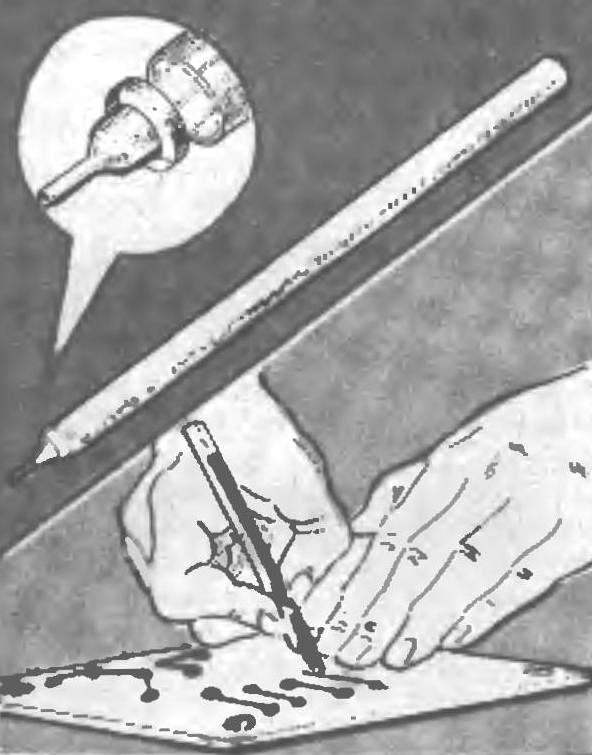 One time I urgently needed to draw a charge, and at hand, no needle to scratch or ruling pen, although the lacquer was. Then decided to fill them inscribed with the rod of a ballpoint pen. Rinsed it, squeezed out of the wire ball filled (though with difficulty) varnish – track was surprisingly smooth. Further recording head moved in a glass pipe length 10 cm, ppotiv rubber ring. Easier to fill, but draws like a technical pen, not overjoyed.
E. HELBLING, Donetsk
Recommend to read
MUSIC BOX OUR DAYS
Since ancient times people admired the music box. Their creation was only very skilled mechanics, who had besides an ear for music. Now the progress of technology made it easier....
"BOTTOMLESS" BARREL
In the country or the plot is always required to have a supply of water for domestic needs. Keep the tank in the shower or reservoir for watering the plants and filled to the required...