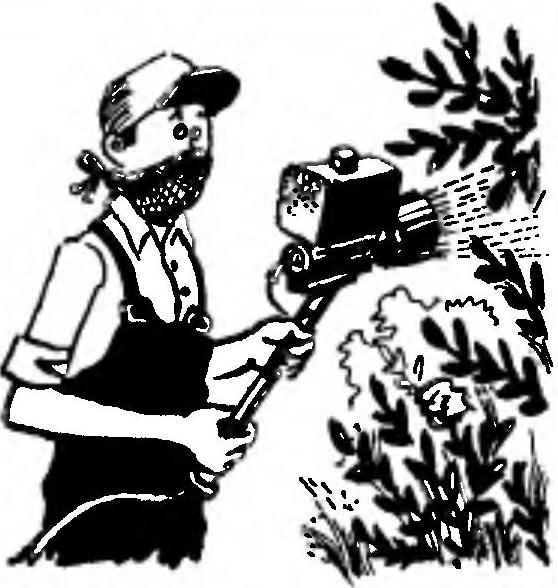 Cup dispenser for spraying plants. Chemical method of plant protection from pests, diseases and weeds currently and in the foreseeable future remains the main. It is implemented often through spraying of crops with water solutions of pesticides.
Of how well the spraying depends on the efficacy of the drug, the rate of its consumption, pollution of the environment. Therefore, the Central question of the practice of application of chemical means of plant protection is the treatment droplets of optimal size (the smaller the better) that entirely depends on the design of the sprayer.
Manufacturer of sprayer for this treatment is a daunting task. But I still managed to design and make a simple pan spray directional, is used to produce a monodisperse aerosol cloud from aqueous solutions of pesticides used in agriculture. The cloud produced by the rapidly spinning Cup atomizer has the shape of a twisted cone (like a whirlwind), the larger base of which is directed to the object of spraying. Drops from such a "whirlwind" gets even out of reach for other types of sprayers place — for example, the back side of the leaves of plants.
The body spray — cut polyethylene pipe with a length of 140 mm, an outer diameter of 40 mm and a wall thickness of 2 mm serves as a frame. On the body and inside it compactly assembled all parts and components up to the tank with a working solution (option for spraying taller plants).