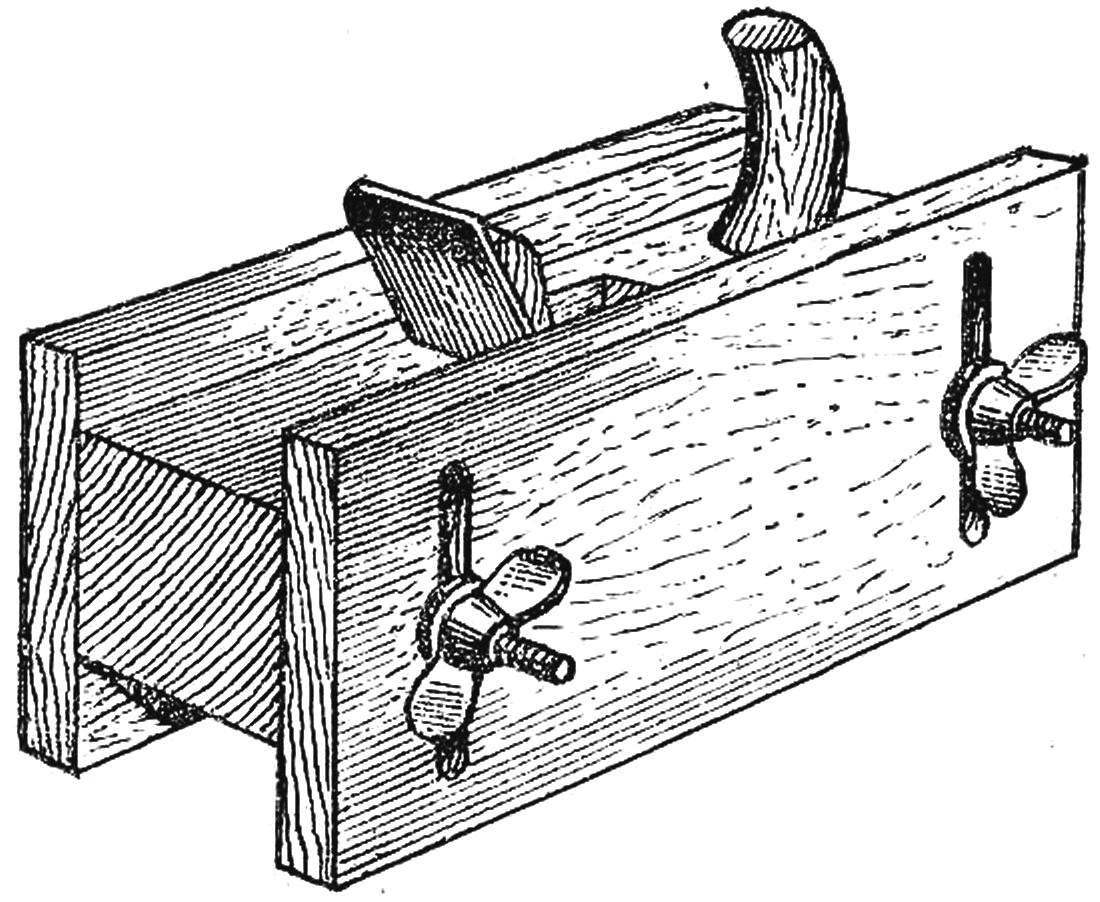 Manufacturing of hollow beams to collect the glider, I was faced with the need to have a thin, uniform thickness or width of the slats. We had a little bit to improve the conventional wooden plane (see Fig.). Drilled in it two holes, I inserted the stud with nuts and washers. On the studs put two vertical thick plates out of plywood with a thickness of 10 mm, with two vertical slits. Work. Tucked under the toe and heel of the plane of the bar, equal to the thickness of the future rail (plus 0.5—1 mm on the protruding part of the cutter the plane), lower side pads to the level of the table and clamp nut. The plane is ready for planing.
A. OVCHARENKO, Nizhny Tagil
Recommend to read
RAILS ON THE TABLE…
For model railroad two rail strips are made from sheet aluminum. They need to be screwed to a wooden block. They mounted on the side bars of wood that make up the profile of the mound....
ON THE SIMPLIFIED TECHNOLOGY
The peculiarity of the proposed model-class submarine EL-500 (Fig. 1) the fact that her body is going from flat wood blanks. Thus it was possible to get rid of difficult for beginners...