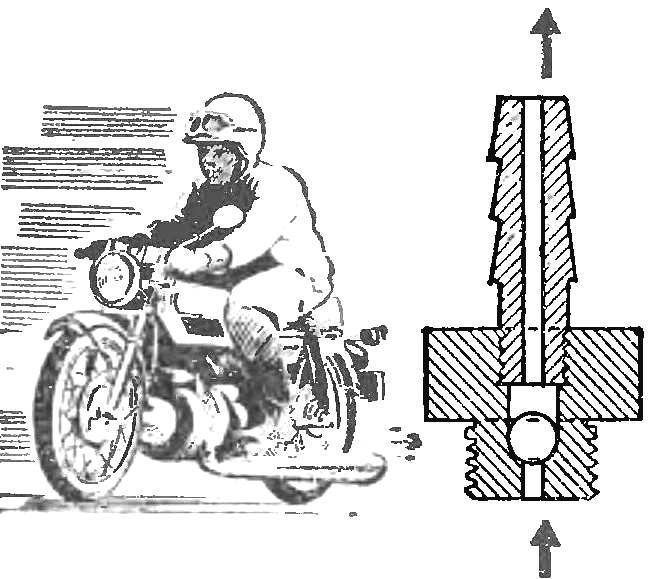 Motorcyclists know what a tire puncture on the road. What should I do if I didn't have the pump? With me this often happened. Here's what the replacement pump I would suggest. Make type spark plug a simple device (see figure). To inflate the tire, you must first start the engine and turn off the flow of fuel from the tank. After 5 min the car will stall. Now remove the candle and with a few clicks of the kickstarter finally print the fumes. Left to screw into the head fixture, to put on it a hose from the spool wheel and pull crown on the pedal until the ENT until the wheel will not be inflated.
Recommend to read
WORKS VACUUM
When using groundwater into the well usually clog a pipe with valve and filter, the latter often out of order. Repair need to get the whole structure. The problem of repair and operation...
QUICKLY AND RELIABLY
Like it or get a hose clamp or wire the ends of pneumology, no one can guarantee the strength of the connection: the internal air pressure will do the trick. And if force this pressure...