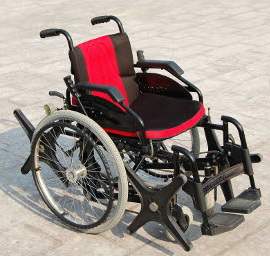 I think that it interests not only me, but many who because of injury, illness. or accident has lost the ability to move independently. Great care of us, the disabled, shows the state. A got a good apartment. All would be nothing if… not the stairs. For those who can't walk or hardly move, stairs are an insurmountable obstacle.
I live on the second floor. So my family forced on the hands to pass me in the yard, to the scooter.
I am not alone in this position. We can help out only one thing: a wheelchair, able to move along the stairs. But these do not yet exist. Now I have an idea to go through your journal for lovers-designers: "Invent and make, dear comrades, the wheelchair moving on the stairs!"
A. SCHERBININ, Feodosia
Recommend to read
HIKING WITH A TODDLER
It is becoming increasingly popular family vacation: walking, Sunday long walks outside the city with the children. But because babies tire quickly, and for a long time also do...
PROTECTION DIODES
To reduce the ripple in the filter of the rectifier sometimes try to put the capacitor as much as possible capacity. However, this is not always safe for the semiconductor valves.  ...