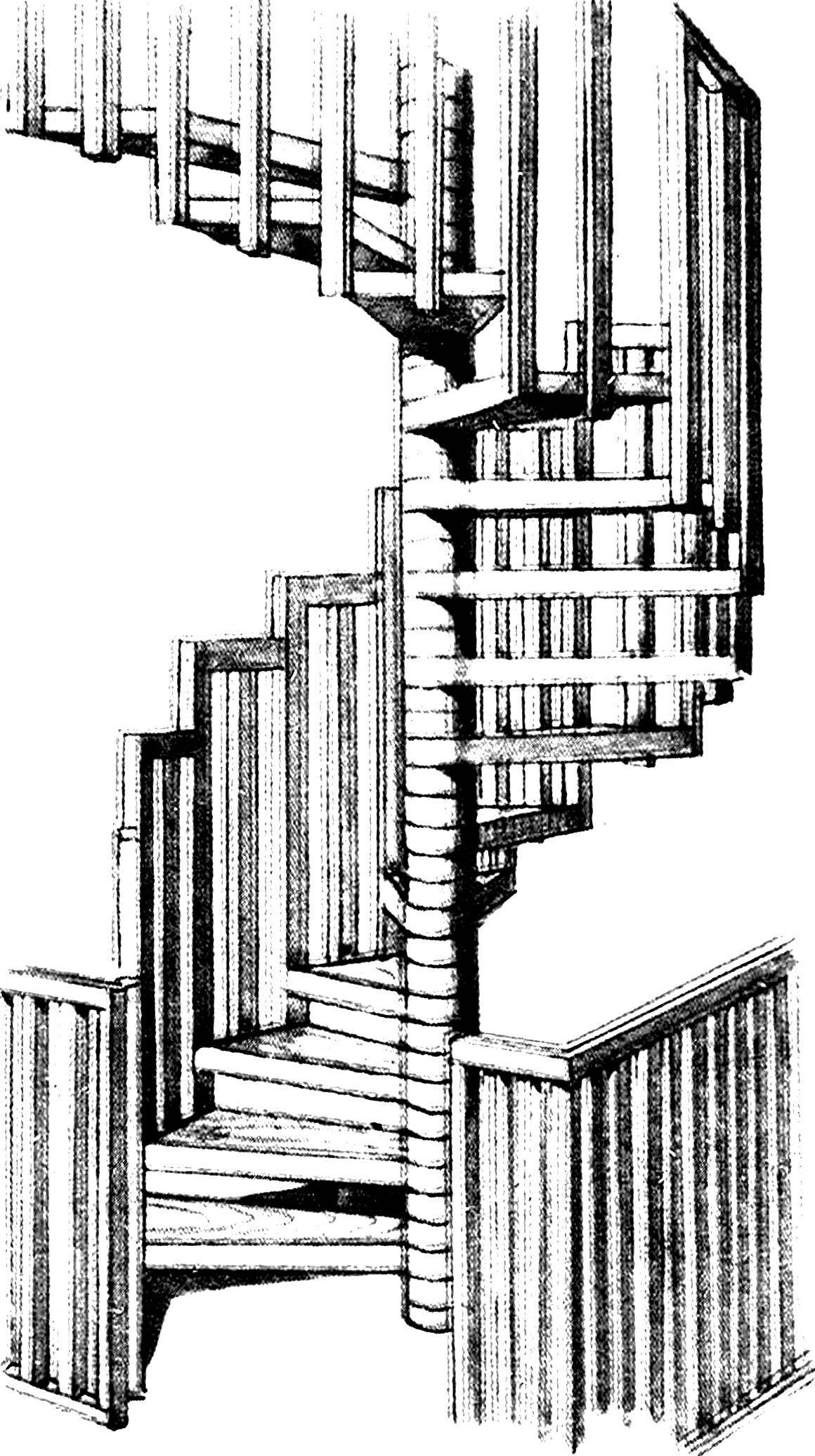 Staircase summer house leading to the second floor, in the attic, should be comfortable and dressy, to serve as a decorative element of the interior.
In today's issue of KDM we introduce several non-standard solutions designs internal stairs.
To climb to the second floor flat in a two storey, attic, garden shed, summer house or rural house needed stairs. But what is it? It should be reliable and comfortable to withstand a load of not less than 150 kg, to occupy minimum area in the room and organically fit into the interior or even to decorate the interior.
By construction, stairs are two or one, that is, the intermediate area or without it; the latter is more suitable for low rural, garden houses and cottages with attic. For premises with height up to 2500 mm are functionally justified the stairs in two and a half marsh, and the vector of the second March takes place, typically at an angle of 90°-180° relative to the first. Does not exclude such variants, when a second March is set parallel to the first or is a continuation of his, divides the intermediate area.