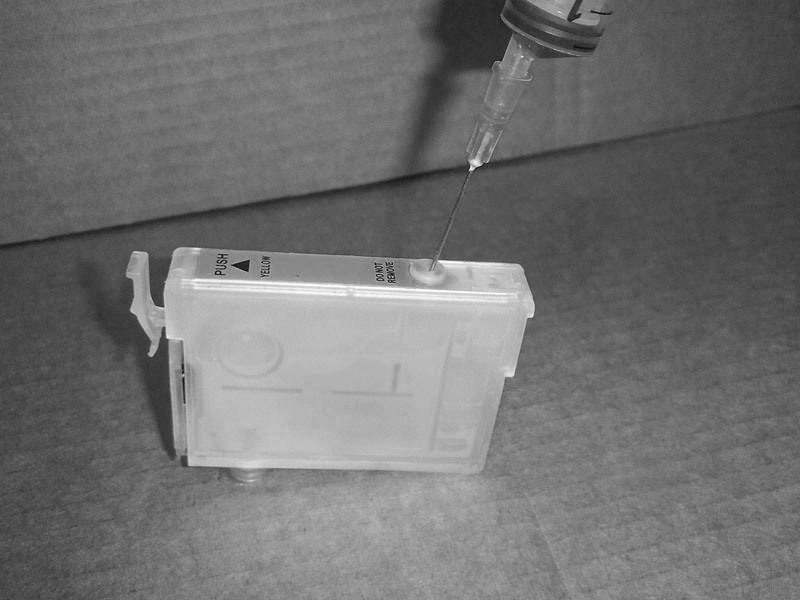 In the mid 50-ies of the last century, the magazines wrote that the burned out light bulb is a real treasure for lovers to make all their own hands. In particular, it was reported how to do from her flask retort magnifying glass and other very useful things. Nowadays a genuine treasure for homebrew are … used disposable medical syringes. It is no secret that they are already being applied by the craftsmen as greasers, neat coils, easy to install circuit boards. Sure, a decent place can take these syringes and in the Arsenal of computer geeks when filling cartridges inkjet printers, which (I speak from experience) are difficult at home. It is most difficult when filling is black (by the way, the most common) color.
Anyone who decides to take into consideration the following tips, you need to decide whether to buy a new cartridge or be limited to the purchase of a bottle of ink cost is much lower which may last for several refills. Note that the numbers given in the recommendations for buyers and in the instruction manual of an inkjet printer (e.g. 15 black and 78 color) are relevant only to the cartridge but not to the ink that fills it.
When buying ink, it is sufficient to comply with the minimum conditions is to give preference to products intended for cartridges produced by your printer And this is the first.