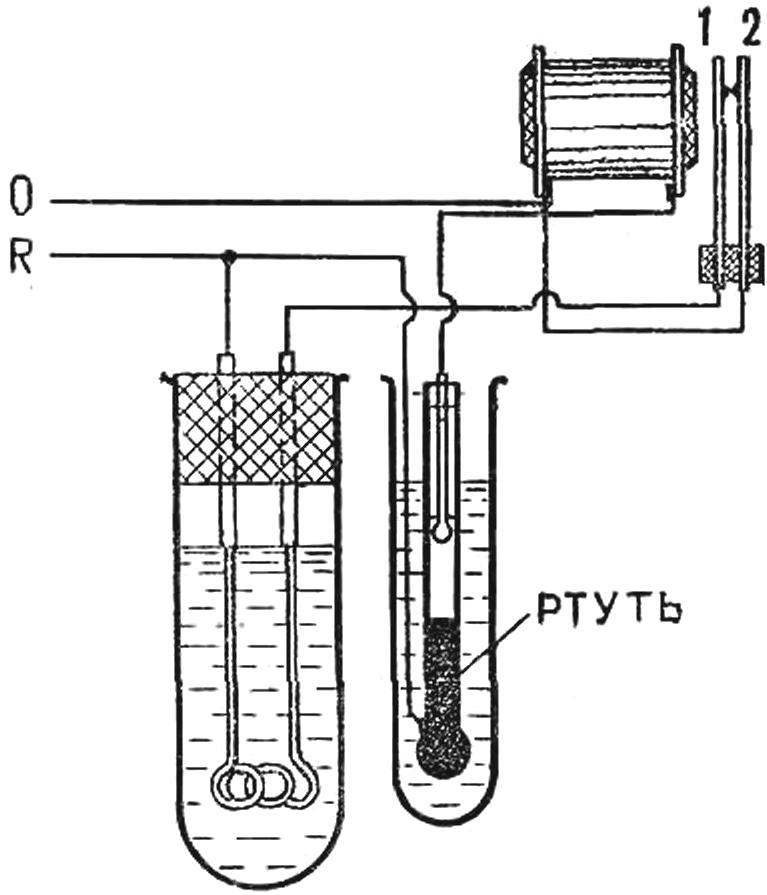 This device is not very complicated and consists of the heating element, the mercury column and the solenoid. When the current is switched on starts to operate the heater — closed working contacts of the relay. When it starts to heat up the mercury, and the column rises to the level of the contact turns on the electromagnet. It attracts the contact 1, and the heater is switched off. With the decrease of temperature the mercury goes down, severing contacts, the electromagnet is deactivated. The result is again connected to the terminals 1 and 2, and the heater turns on again.
Recommend to read
NOV OLD RELAY
Of course, thyristor power switches in household appliances is very compact and convenient, but... КУ201, КУ202 and familiar to all cheap copies, unfortunately, tend unjustly to fail....
WARM FOR FISH
TWO OPTIONS OF HEATERS FOR AQUARIUMS OFFER OUR READERS. Uniform temperature in the aquarium keeps the water-filled Cycling or any other appropriate size camera. It is placed as shown in...