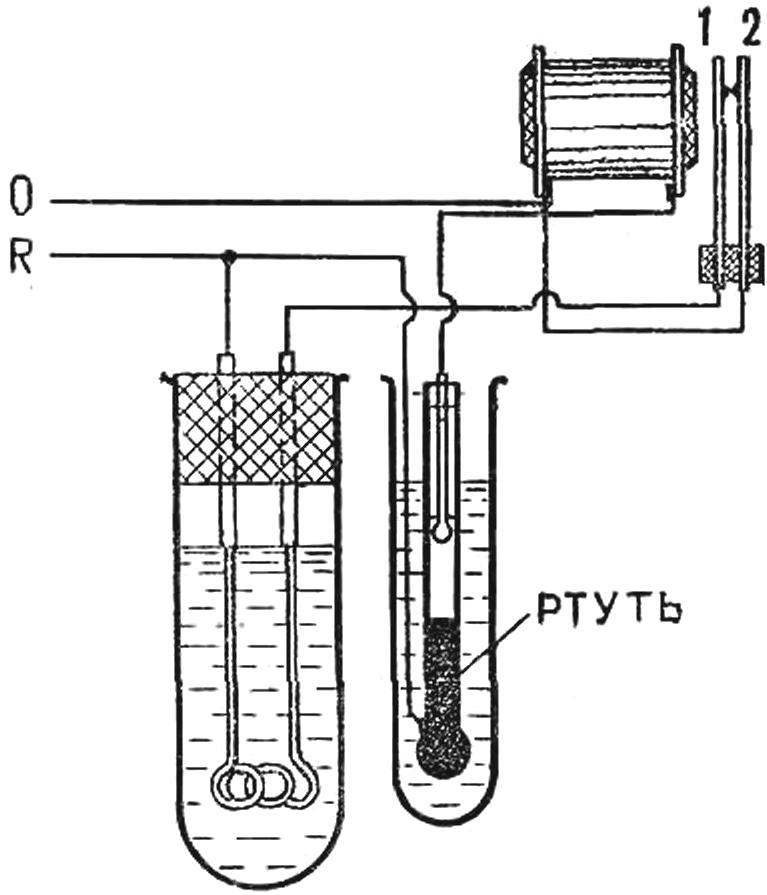 This device is not very complicated and consists of the heating element, the mercury column and the solenoid. When the current is switched on starts to operate the heater — closed working contacts of the relay. When it starts to heat up the mercury, and the column rises to the level of the contact turns on the electromagnet. It attracts the contact 1, and the heater is switched off. With the decrease of temperature the mercury goes down, severing contacts, the electromagnet is deactivated. The result is again connected to the terminals 1 and 2, and the heater turns on again.
Recommend to read
SHARPENS… JUICER
Can't do DIY without a bench grinder. Knives, drills, screwdrivers, chisels, core bit and many more tools are always in order, if the house has abrasive wheel. Those who have not yet got...
ROOM MODEL GLIDER ACCORDING TO THE "FRAME"
"Modelist-Konstruktor" has already talked about how scrap materials can make a simple room model glider. This required not so much - a thin wooden stick, foam sheet thickness of 3 mm,...