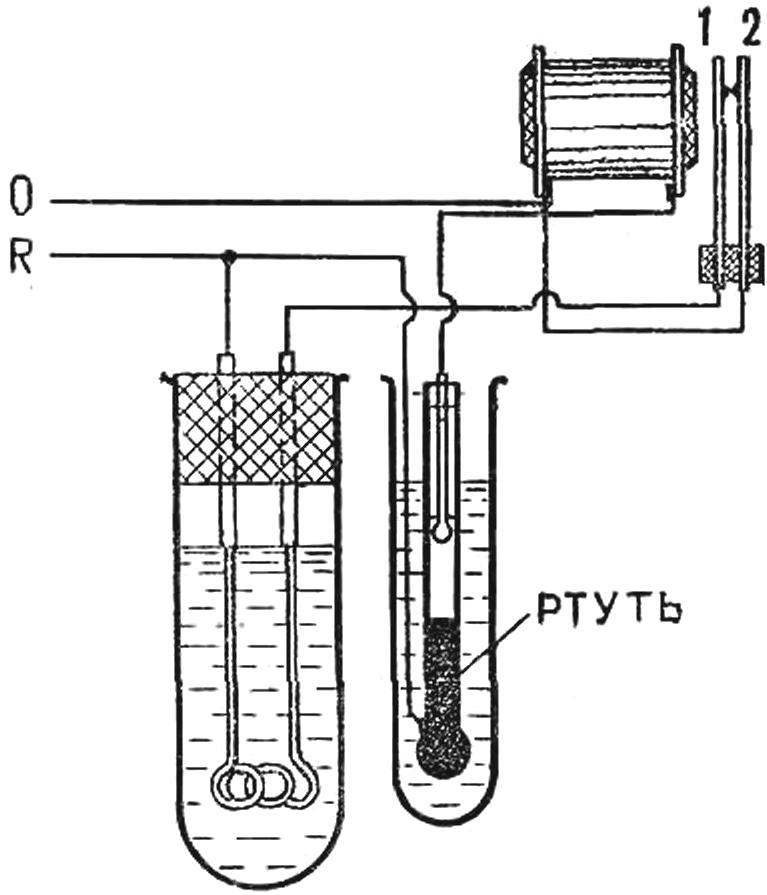 This device is not very complicated and consists of the heating element, the mercury column and the solenoid. When the current is switched on starts to operate the heater — closed working contacts of the relay. When it starts to heat up the mercury, and the column rises to the level of the contact turns on the electromagnet. It attracts the contact 1, and the heater is switched off. With the decrease of temperature the mercury goes down, severing contacts, the electromagnet is deactivated. The result is again connected to the terminals 1 and 2, and the heater turns on again.
Recommend to read
THE CASTING
The essence of the method of investment casting is that the model is made from such a material without destruction of the form, you can melt or dissolve and get all-in-one form, which...
A STANDARD NATO TANK
Since the emergence of tanks as a kind of weapon in their design a special mark was put "duel armor and shells". By the end of the Second world war, showed a certain balance. One of the...