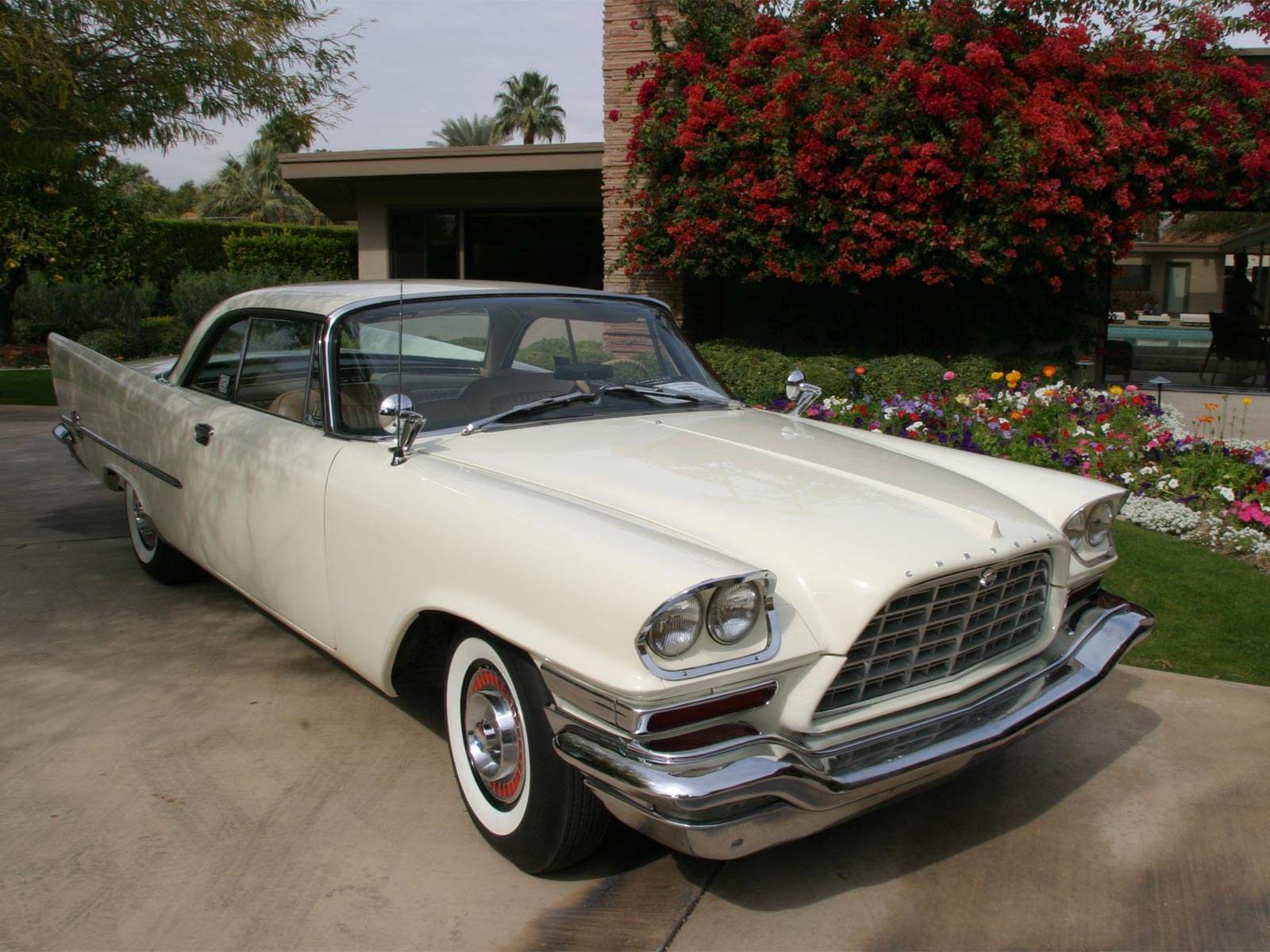 Walter Chrysler, linking his life with autostructure and occupy considerable positions in well-known US companies, dreamed, however, of creating your own car. With the help of three talented designers – Fred Zedera, Owen Skelton and Carl Breera – in 1924 the machine was designed, it meets Chrysler's ideas about technical perfection and top-class comfort of the vehicle. Vehicle CHRYSLER poluchivshii title 70 was a huge success at the time of the buyers -. More than 300 thousand cars were sold in 1924.
The company has developed rapidly – in a short time, she had acquired the Dodge, and also created two new De Soto and Plymouth, turned into a powerful automotive group. It is the firm Chrysler developed automatic clutch, engine mounting rubber mount on (1932), synchronized gearbox (1933) and, finally, the semi-automatic transmission (1938).
CHRYSLER 300 release in 1955 became one of the most powerful and fast cars of its time. It was equipped with a souped-up V-shaped 8-cylinder engine. The model is continuously upgraded, every time receiving a new index. In 1958 came another modification of the vehicle, dubbed the CHRYSLER 300D. In addition to the extravagant appearance, the car had a lot of technological innovations – such as electronic fuel injection system Bendix Electrojector. Total in 1958 was released by 618 cars in coupe form and 191 – in the convertible version.
CHRYSLER 300D: engine capacity of 6.4 liters; number of cylinders – 8; cylinder arrangement – V-shaped; maximum power is 380 hp .; top speed – 240 km / h; acceleration time to 100 km / h – 7.5 seconds.
Recommend to read
CADILLAC V16 1930
The first American car company Cadillac, founded in 1902, was a machine, practically do not differ from those produced workshops of Henry Ford. However, since 1909 the company went into...
CHRYSLER RT CRUISER
Increasingly, the lineup of almost any self-respecting car company updated the machines made "based on" the legendary cars of past years. Is no exception in this respect and the company...