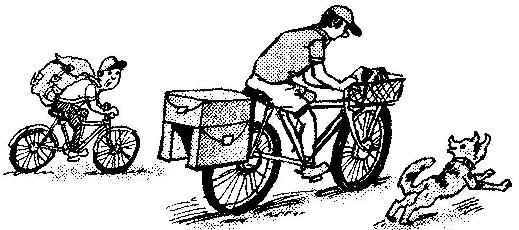 Two-wheeled transport — an indispensable tool: the products whether to go to a distant shop or a neighbouring market, potatoes from the garden to bring — but few if any economic goods in need of transportation. However, a standard rear bike helps not always.
I propose to produce for these purposes a special velovic — spacious basket on the trunk with "hanging" on the sides of the rear wheel pockets. The packs may be rigid (e.g., plywood) or soft, like a backpack.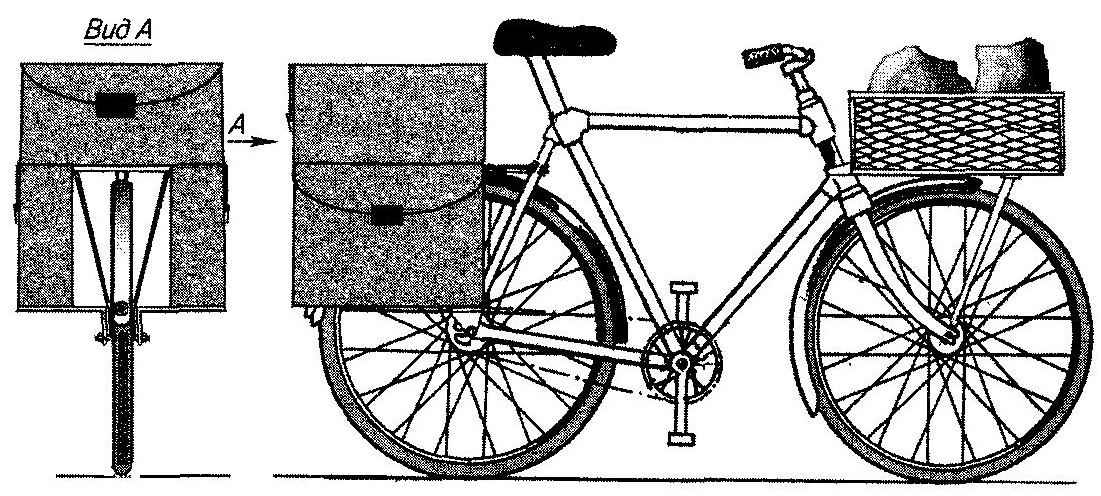 LAVROV, CE m K a R a K o R s K, Rostov region.
Recommend to read
"CYBER" MANAGES OBJECTS
To consider, compare, think, manage that work, which are handled by modern computers. With the help of electronic machines is calculated the orbit of the motion of planets, satellites...
A LOT OF ONE — ON-ONE
For suits and dresses, shirts and blouses, even pants and skirts in the wardrobe find appropriate hangers. But the smaller accessories such as ties, kerchiefs and scarves are usually...