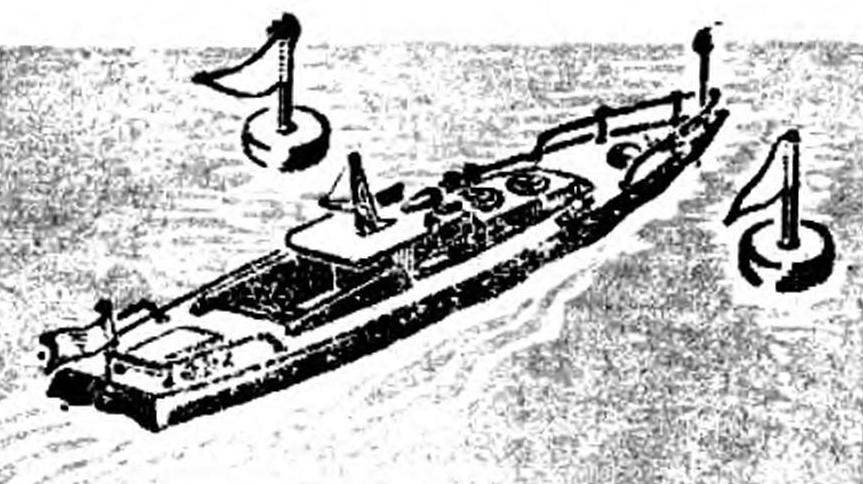 In his hands standing on the bridge of a schoolboy elegant model powerboats. The boy winked one eye, as if before the shot. Finally, the wind has abated a little — it is possible to produce a model. Raising astern low backwash water, the boat went to the goal. After fifty meters posed a number of buoys, medium form the gate width of two meters. It is best to get it in them — a rating in the highest. With a frozen heart, waiting for the young athlete how to behave microcode. There is a hit! Even the rising wind and waves did not prevent him to enter into the Central gate.
How to achieve this accuracy? Seems easy to make a longer model in the form of a kind of narrow leather, but put a more powerful motor to launch the bullet flew in the distance. However, oddly enough, competition is often ahead on the accuracy of the entrance of the gate are not of such a "needle", and the model is very similar to the copy running at relatively low speeds. They have a small windage, slower smaller boat pulling to one side from hitting the wave, the relatively large size of the keel greatly increase stability on the course. Yes, and to make such easier.
Having carefully considered the drawing, pay attention to some features of the proposed model. This is, firstly, a big deadrise hull, which increases the ability to hold a desired course. Strongly sloping stem will help to ignore the wave, and a low side and a low superstructure — side wind. The screw is not in vain placed in the window of the keel, this allows almost completely get rid of disadvantages of single-rotor power plant. The effect of engine torque kompensiruet by effectively straightening the twisted screw of water flow on the keel-plate.