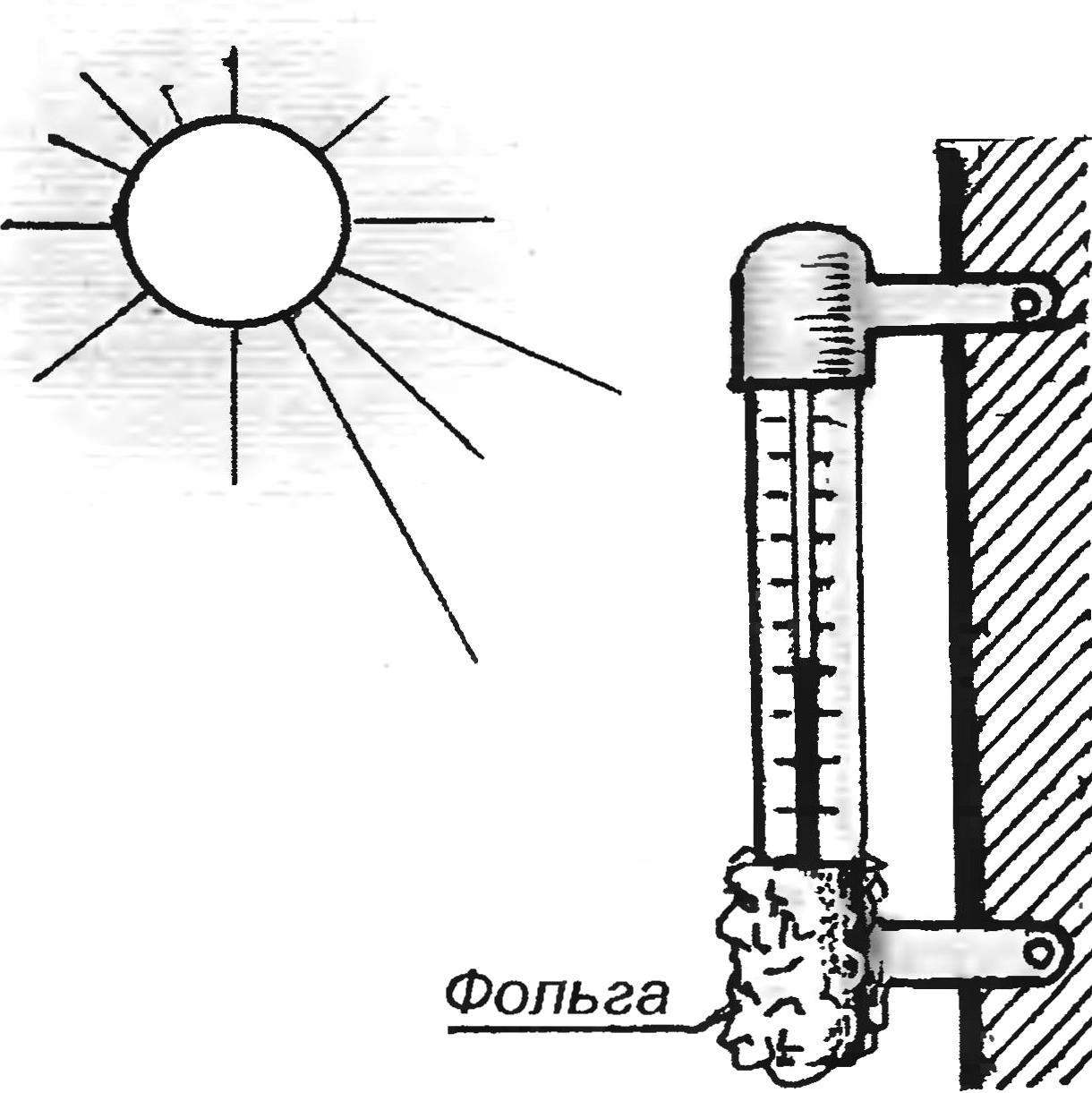 Even located directly on the Sunny side of the street a thermometer will correctly show the exterior temperature, without distortion from self heating. To do this, its alcoholic part, you need to cover up from direct sunlight mint "mirror" foil.
Recommend to read
A SCREEN AT THE RADIATOR
The aesthetics of the interior of the home depends not only on furniture and carpets, curtains and colors of the Wallpaper. Sometimes a small protruding detail of building structures or...
CARS FOR KIDS COURSE
Pedal cars of the type "Card" and "the idea of crossbreeding", produced by our industry, are very popular with children. But these machines could be even more widespread, when combined...