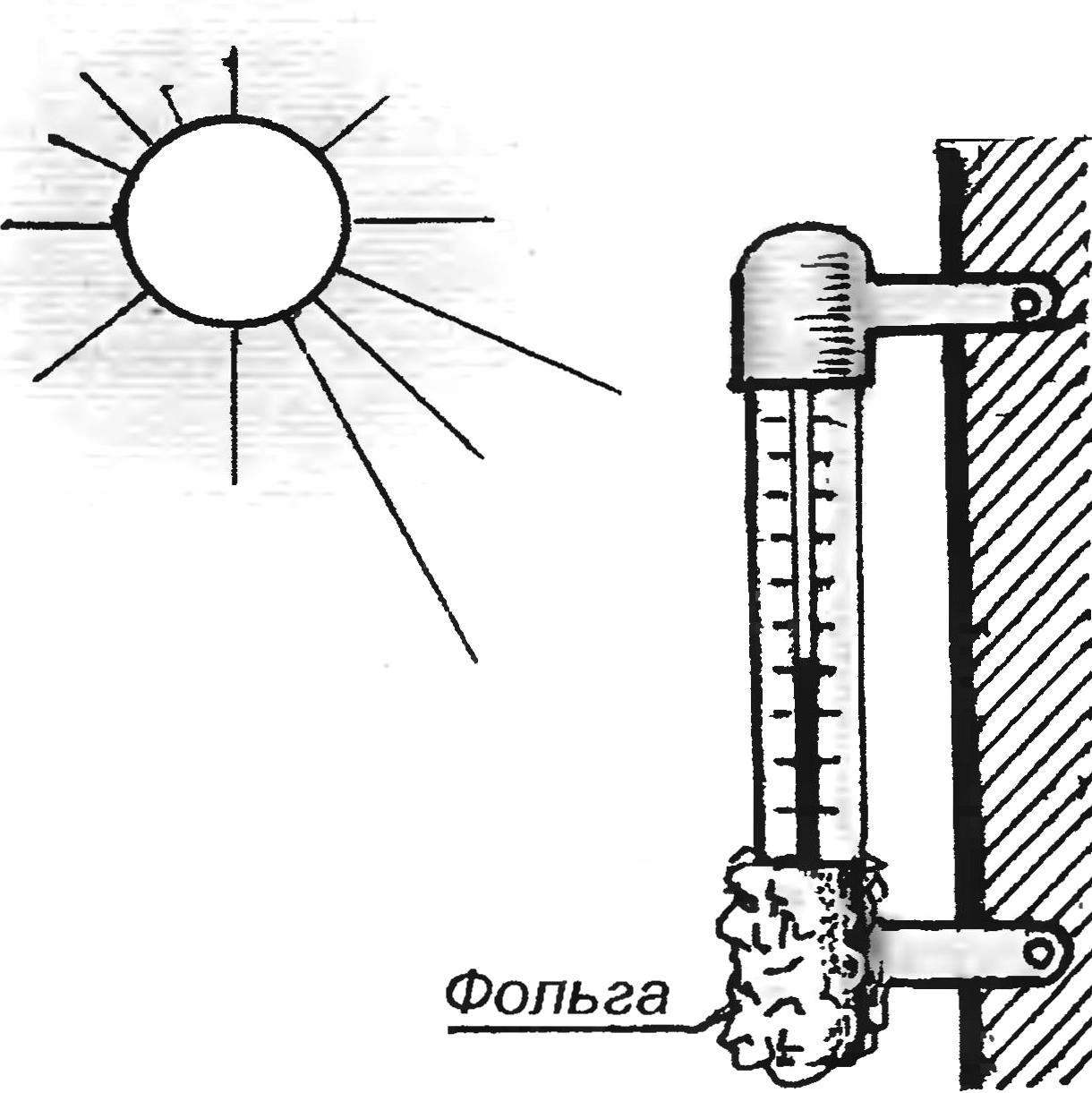 Even located directly on the Sunny side of the street a thermometer will correctly show the exterior temperature, without distortion from self heating. To do this, its alcoholic part, you need to cover up from direct sunlight mint "mirror" foil.
Recommend to read
UNMATCHED AVIATION
Today we continue the theme begun with the publication of non-traditional polyopia supersonic fighter-interceptor MiG-25, the New development even more unusual in the choice of the...
STILL THE TWO PROFESSIONS
Six keys replaces all known uniwersalny Cycling CPUC. However, in this tool are also two dopolnitelnye functions. So, wearing his cut-outs 1 and 2 on the wing nut, will receive a...