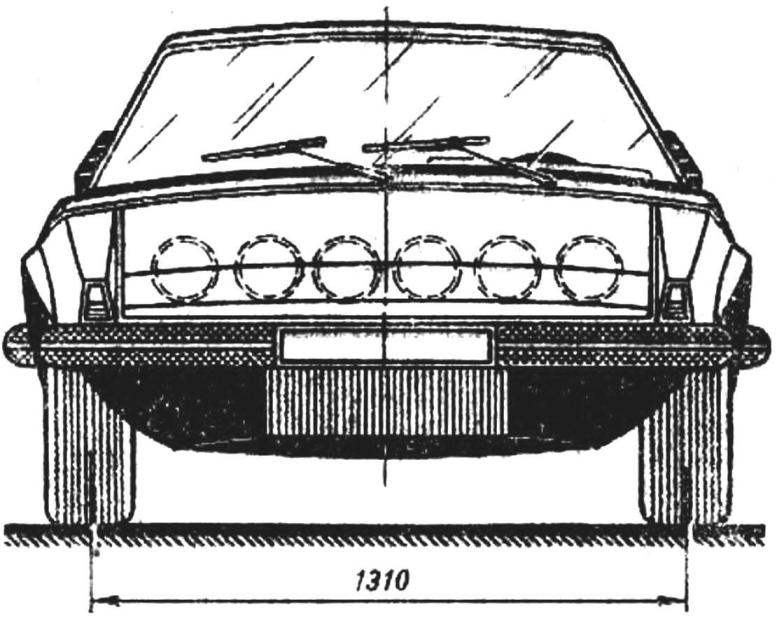 Do I have to mug for the second year, two seventh graders. Like everyone else, they began with rezinomotornaya contour of the car. In fact, the tenacity with which even unskilled hands, they grind parts, with some passion launched his first microwaveability, it became clear — will of the good guys. Soon they built from kits and simple racing models with internal combustion engines. Gradually became their skillful hands, the children learned to treat different materials, began to feel that is not enough running mikromotorchika and how to troubleshoot to race "whiz" down the left the entire distance along the path of the track.
Somehow we started talking with them, what would you like to do next. Guys but the time never stopped. And in a week came at them… a secret! Look, began to visit often, run up only to ask a new literature on modeling. Finally, beaming with overwhelming pride, brought just finished
"secret drawings". It was intended for self-similar competition in the class rally. Myself
I thought: "well Done, grabbed not for a highly sophisticated and fashionable racing and not for copies, correctly assessed their vultures". Really, rally for times like these. The class is available, there is unimaginable complexities of championship models, and by putting even a serial Temp, you can achieve excellent results in competitions.
We began together to understand the sketches. Immediately attention was drawn to some bracket with a spring and it is really unusual the disk near the hub of one of the drive wheels. When the guys explained that it is understood that by the ingenuity they can put five with plus! The device was a machine for maintaining the speed declared by the athlete before the arrival of your little micro-car.
Interesting was the layout of the model with front — wheel drive. The engine is thus easily fit into the body in a rather small volume it completely hid srebrena head.