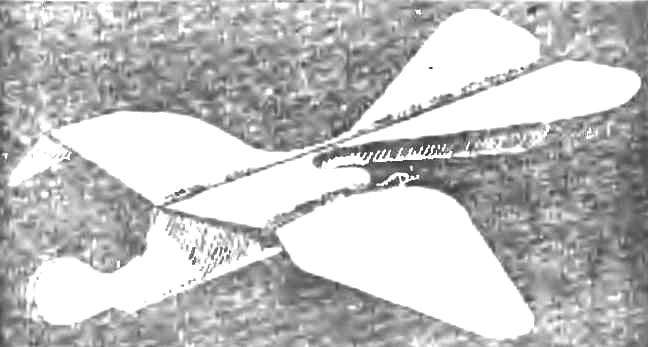 This model is very popular among French children: because making it requires merely a sheet of drawing paper with a size of 20X24 cm, divided into centimeter squares. The Central squares (see Fig.) bisect.
The model is symmetrically plotted on the squares and cut. Then fold along the dotted lines and glue the fuselage.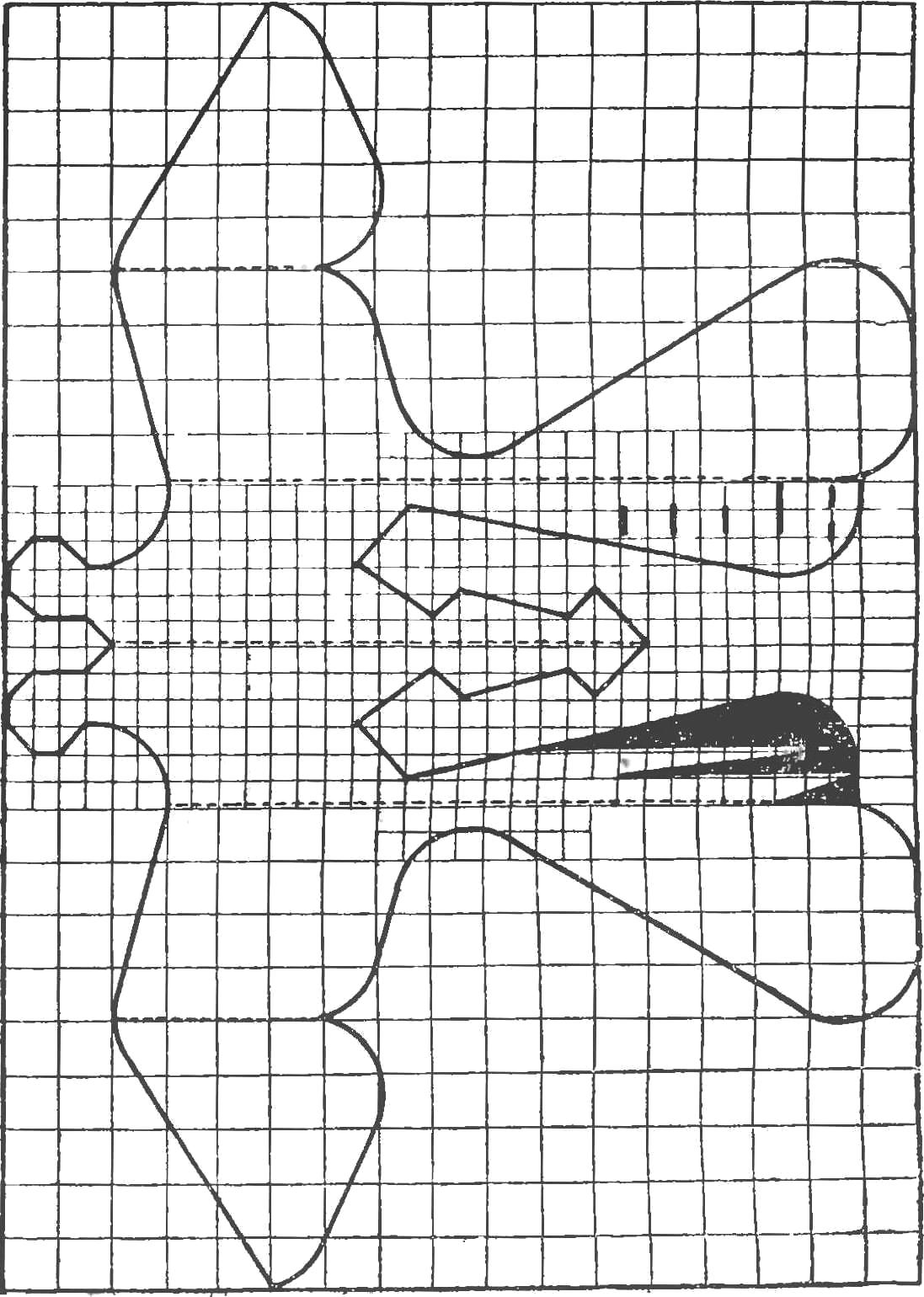 The wings are folded, and their ends slightly arch at the 5-th and 19-th lines. The model flies well in the room, and if the weather is calm, and outdoors. The sinker alignment find themselves.
We wish you luck in flying!
Recommend to read
FOR THE FIRST TIME WITH MDS
The race for sports results brought in the "school" subclasses of automodelisme to professionalize technology. To replace the familiar MK-17 came potentially more powerful engines of the...
MICROLITE AT HOME
Castings from nonferrous metals and their alloys used in engineering a lot, including quite complex and miniature, batch production can afford only company with precision technology....