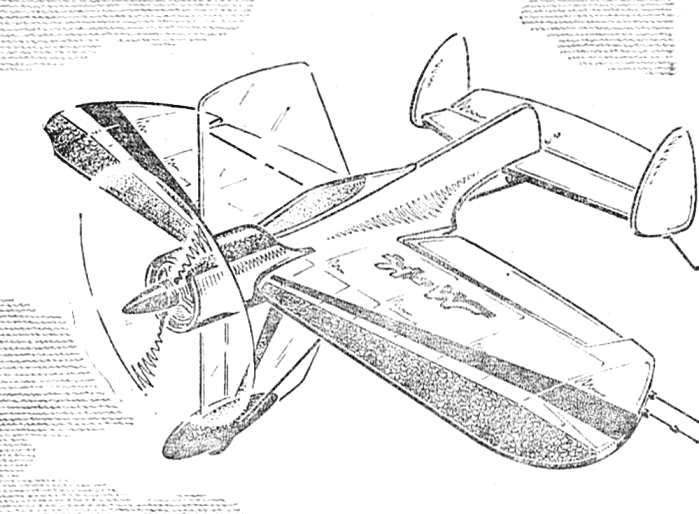 It is not easy to be "protanium"! As in any other class of modeling, the success of his performance depends on the number of workouts. And how to look forward to the end of the long winter to come up with a model for the wet melting snow from the track and begin a new sports season! He flies quickly: in only five months. The rest of the year can only be used for the construction of new equipment. So if we had to continue training all year round! But it is hampered and the lack of winter sites suitable for starting, and poor performance nitro engines in the cold. And the use of such "exercises" stiff arm a little.
But is it not possible to invent anything? Because loss of automaticity in piloting over the winter sometimes is so considerable, that to recover at least the former sports form early in the season have to make many dozens of flights.
It turns out that there is a solution. Invaluable to only pilots can have a control line model with electric motor. Often athletes refer to such models as an amusing toy — too far was the electrics still St solid, current models acrobats. But in the journal "modelist-Konstruktor" No. 8 in 1982 appeared the drawings of unusual "train".
The model immediately attracted the attention of the guys from our group decided to undertake its construction.