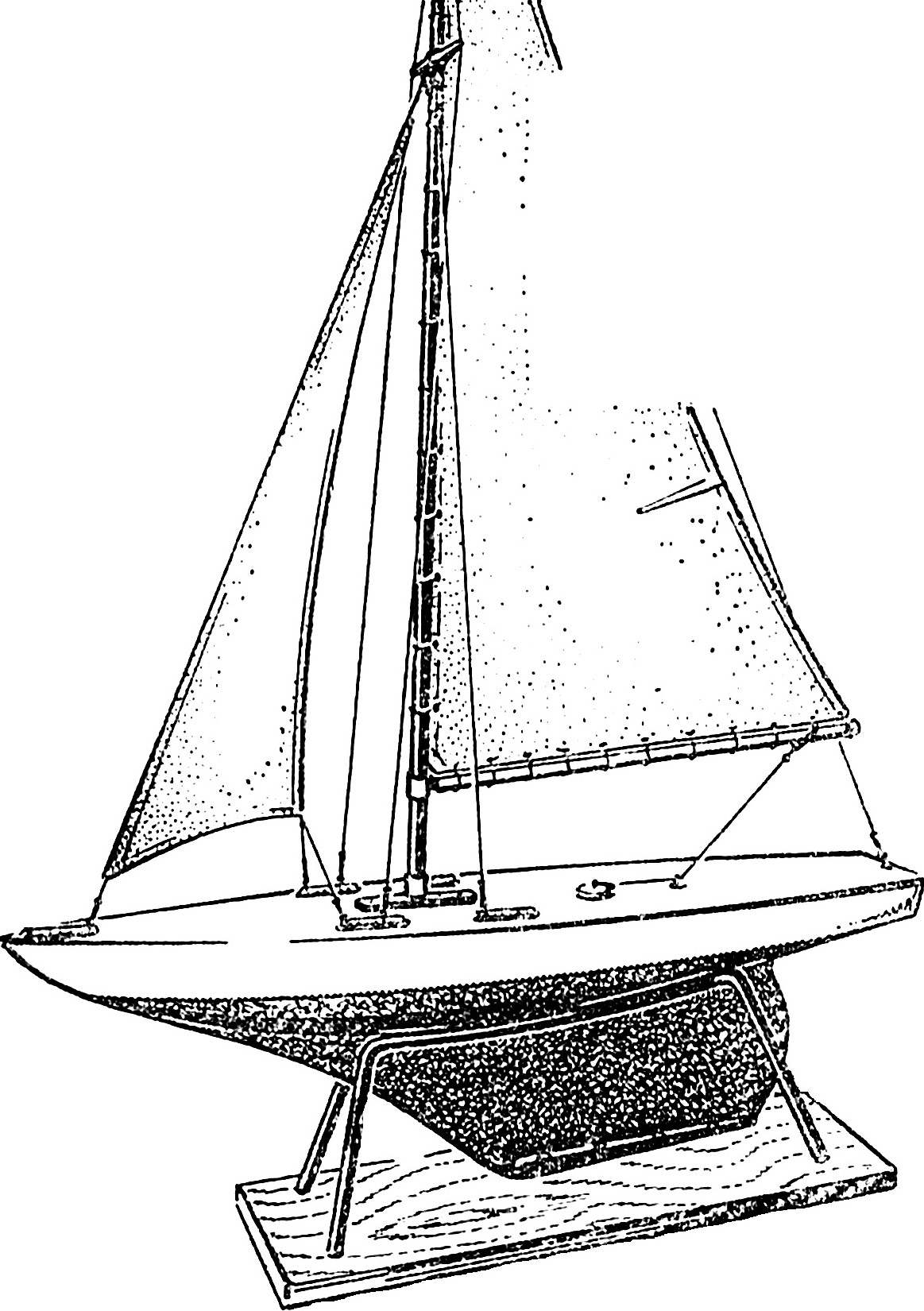 Today we introduce modelers-students with two versions of microart class P. the Elegance of the external lines, simplicity of design and manufacture — this is an incomplete list of advantages of these models, designed and built by young athletes Moldovan CSUT under the guidance of an experienced teacher, a veteran of labour and fleet D. Vysheslavsky. Using new technology, children have made significant weight reduction of the housings and the models themselves. Steel yachts virtually unsinkable, increased their rapidity. As soon as the young modelers have gained experience of commissioning models and the ability to feel the weather, the performances microparasite this type of steel to bring them consistent success on the scoring starts.
Before you begin construction, you need to get acquainted with the basic dimensions and requirements for models of this class, to choose the optimal size of the sails, carefully examine the technology of manufacturing of each detail, to prepare the drawings and templates.
Principal dimensions of our microparasites (see table 1) comply with the limits for a class P, designed for athletes of school age.
Table 1
Principal dimensions of the models
Length, mm: 750±50
Width, mm: 185 (at least 150)
Draught, mm: 185 (up 190)
Freeboard, mm: 40 (at least)
From deck to water on the nose, mm: 50
The same feed, mm: 36
The width of the transom, mm: 90
Displacement, kg: 1,8
A lot of restrictions on sailing of the armament of the boat models (see table 2).