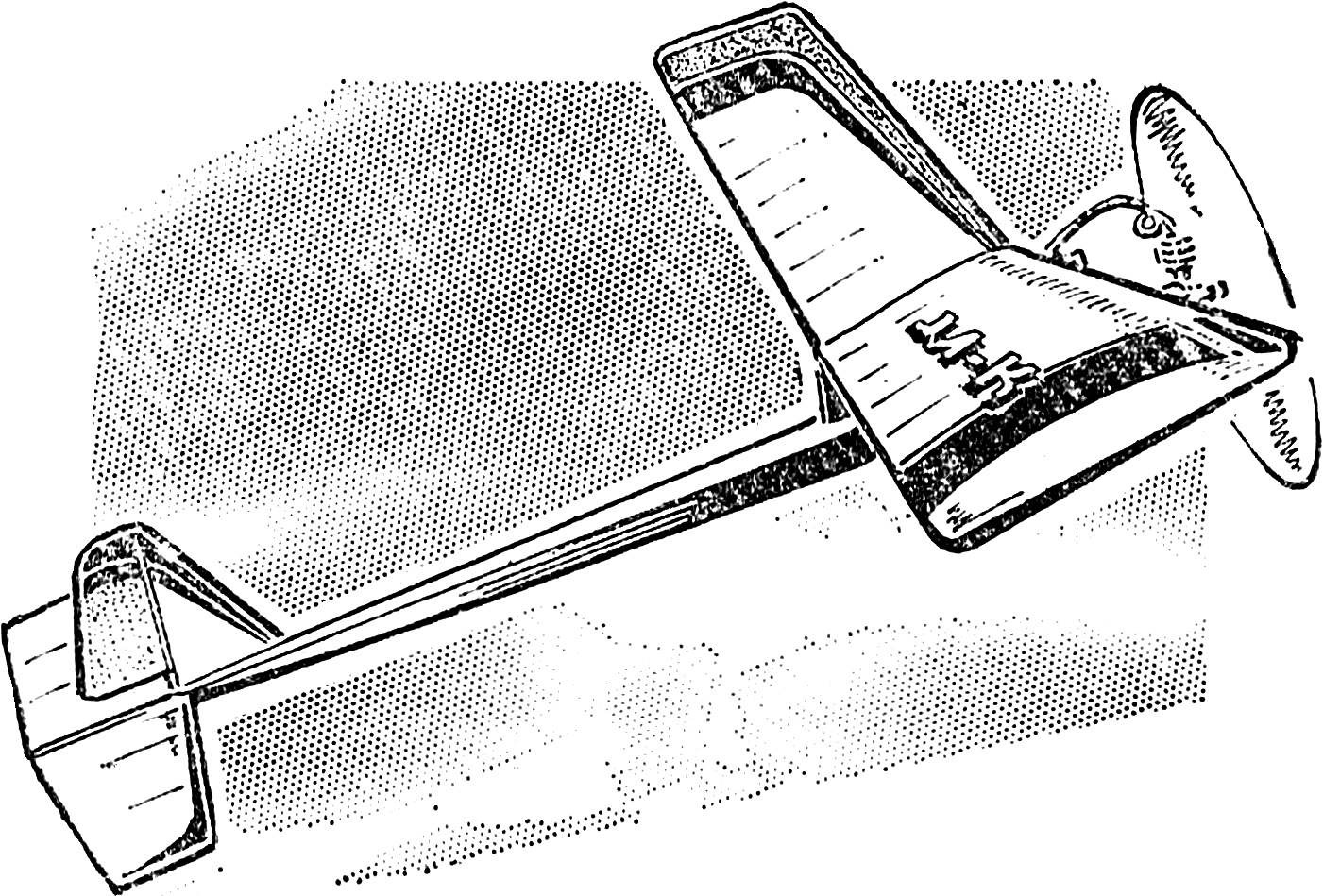 The release of carbon dioxide industry miniature engines has caused many young technicians ' interest in the models in which you can use this reliable, silent, environmentally friendly motor. In the "M-K" have already talked about a few simple ship models with such engines. Today we offer you to make simple model airplane motor CO2. By construction, this classic high set scheme, made without the use of scarce balsa wood — mostly pine and light lime. The fuselage of the model are collected from pine spars a cross section of 2X2 mm and cross-beams of the same section. The Assembly is the simplest slipway, made of two sheets of plywood, covered with plastic wrap — so that the workpiece is not glued to the slipway. Build order is as follows: the rack-bars fixed with pins, then cut between the frame crossmember and finally the joints fill with epoxy glue so that between the blanks formed a fillet — a fillet transition. Billet spars are pre-bent over a candle flame. First, it makes sense to applied to the wall side of the fuselage, and then collect from half of spatial farm. Please note that the front spars of the fuselage together reinforced frame — lime plate thickness of 3 mm, it also serves as the basis for the engine mounts. The front part of the fuselage top and bottom (bottom to the rear edge of the wing and top to the front) paste over fake veneer thickness of 1 mm.
The fuselage is covered macalintal paper followed by varnishing with liquid Amalita.
The keel is made up of three strips and glued into the aft fuselage. The vertical tail also applies a kind of rudder is glued to the keel foam plate about 2 mm thick.
The frame of the horizontal tail consists of strips of a cross section of 2X2 mm. With the fuselage it connects rigidly with the help of model aircraft rubber. For this purpose in the rear part of the fuselage glued two wooden bamboo pin Ø 2-2,5 mm.