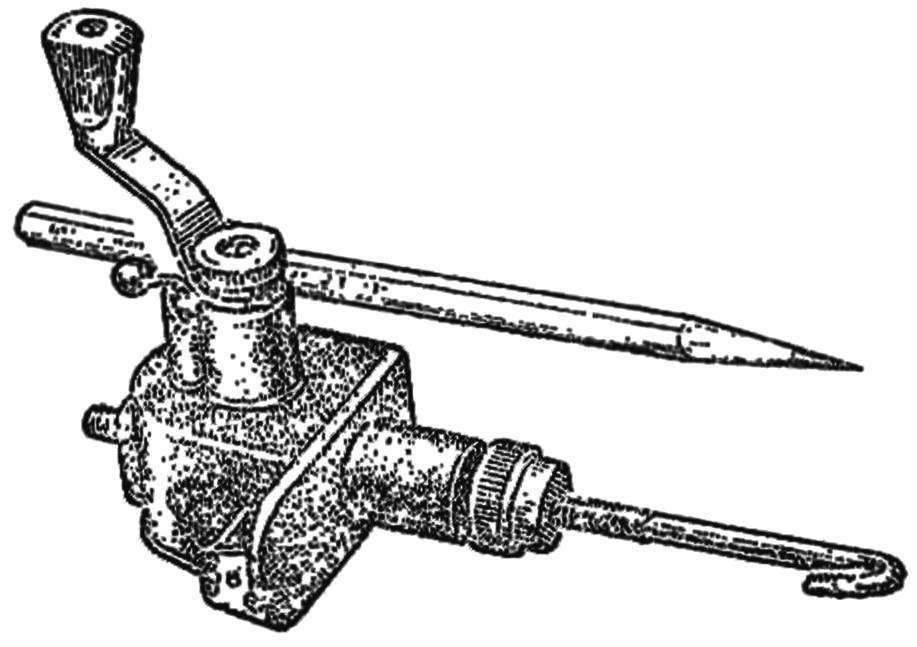 Hand drill — the same one that we, the modelers, and then put out for winding the rubber motor, — not the best fixture. She's heavy, and bulky. Much more convenient to use for this purpose spinning reel from spinning. Refinement not present any difficulties, but the benefits are undeniable: a lightweight, portable, reliable, and, most importantly, the rubber motor is in operating position in minutes.
S. DZHIOEV, Riga
Recommend to read
THE PURPOSE OF AFFECTS… LIGHT
The light on the dash must have heard many. A pistol or shotgun just like the real thing, the rings of a target with a ten in the middle. Yes, but "bullets" are not the same. Pulled the...
SNOWMOBILE: IDEAS AND DESIGNS
Interest in snowmobiles as individual means of transportation on winter roads and sporty type motor vehicles manifested itself long ago. But as widespread as it is now, the hobby of...