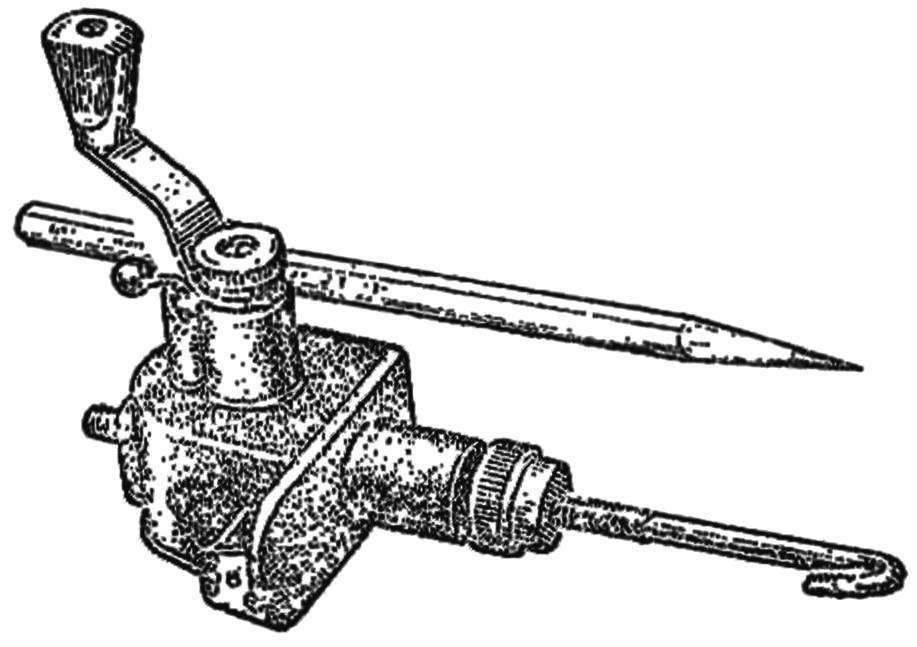 Hand drill — the same one that we, the modelers, and then put out for winding the rubber motor, — not the best fixture. She's heavy, and bulky. Much more convenient to use for this purpose spinning reel from spinning. Refinement not present any difficulties, but the benefits are undeniable: a lightweight, portable, reliable, and, most importantly, the rubber motor is in operating position in minutes.
S. DZHIOEV, Riga
Recommend to read
MULTIFUNCTIONAL COMBI
Tractor I built out of assemblies, mechanisms and components of decommissioned automotive and agricultural equipment. The D20 engine, diesel, power of 20 HP transmission—four-speed, the...
TRIUMPH 1800 ROADSTER
English motorcycle firm Triumph was founded in 1901 in Coventry, a German immigrant, Z. Bettmann. The production car was deployed it only in 1923, when Triumph acquired the bankrupt car...