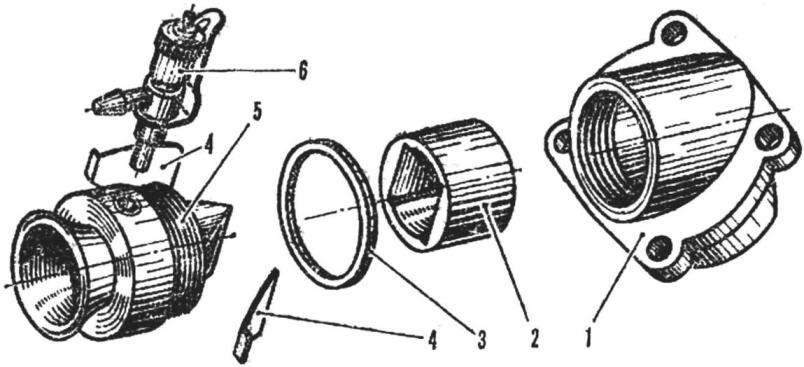 Every modeller wants the motor on his model, and starts with one pull, and worked "like clockwork." But the fine-tuning motor is not only extremely high precision. It requires not only considerable knowledge, but also certain abilities. Because the manufacture and fitting of any part or Assembly is unthinkable without its "tricks". How many cares one brings suction system! The variety of constructive decisions shows, so far not found the optimal variant.
Lately increasingly turning to valve designs. And in fact, this inlet of the working mixture in the crankcase has a number of advantages over conventional Zolotnik suction system. First of all, the valve works automatically. No need to pick up the opening phase of the valve. But often this selection is done intuitively, or take data from other engines, which showed good results. And that absorption phase is determined (with an unknown degree of accuracy) only one mode and without the need to change them even for the same engines with different mechanical condition. The valve itself adapts to engine speed, providing good start-up and output for maximum power with a resonant exhaust pipe. Additionally, there are friction losses and valve site, which is not so small.
Valve, which will be discussed, is mounted in the rear wall of the engine working volume of 2.5 cm3. The casing is made from a material D16T. Seat sizes a and b are performed but the existing sump. To reduce podpolnogo volume, it is advisable to cut the leash of the shaft for driving the spool, or to make the wall of the engine with an annular groove under the leash. The channel under the core rastaquouere on a milling machine or lathe with a specially made gon. Coming into the crankcase hole is brought to the rectangular duct work.