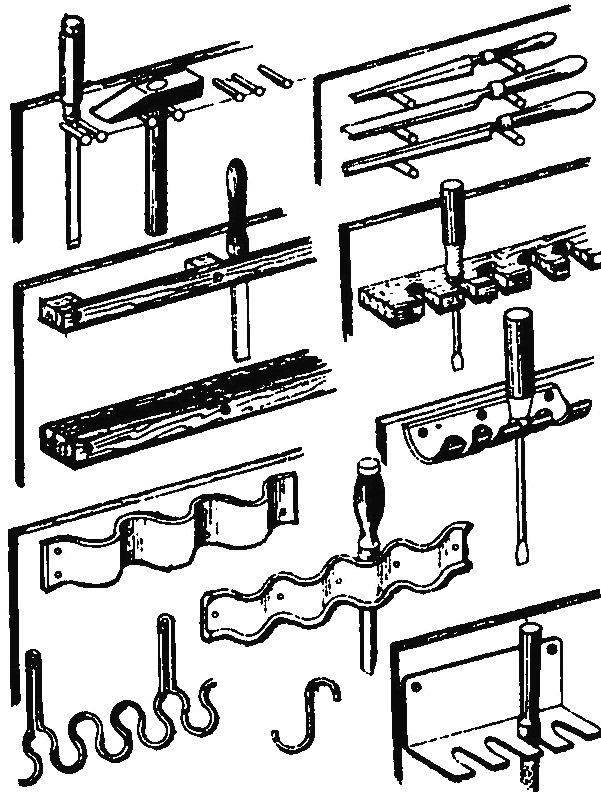 "Every cricket stick to his last" — says the proverb. The same can be said about the tool: it is convenient, when each of them is not only reserved, but also equipped with appropriate storage space. We have already published several different versions of "Gazira" tool — here's a whole series; their structure and purpose is clear from the drawings.
Recommend to read
WITH THE TUNNEL OR FLOATS?
Barely born, the new ship class FSR-H (hydro), designed for a group race for the simple distance, immediately attracted the attention of the athletes of all countries. A broad range of...
MODELIST-KONSTRUKTOR 2006-12
IN THE ROOM: Public design Bureau: A. Matveichuk. Velotrial (2); V. Ermakov. Sani - forward! (the end) (4). Small-scale mechanization: G. Legostaev. And with the motor, and...