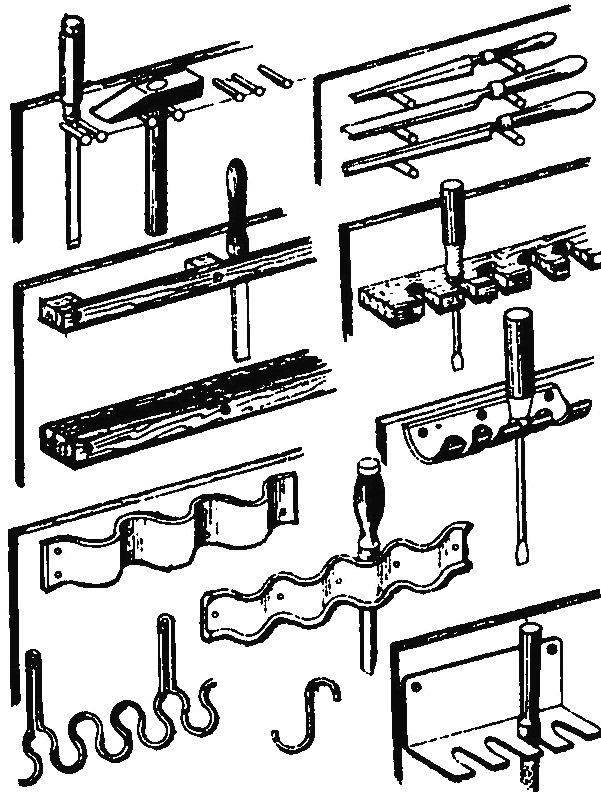 "Every cricket stick to his last" — says the proverb. The same can be said about the tool: it is convenient, when each of them is not only reserved, but also equipped with appropriate storage space. We have already published several different versions of "Gazira" tool — here's a whole series; their structure and purpose is clear from the drawings.
Recommend to read
NOV OLD RAZOR
The "grandfather" safety razors, which have long ceased to use it, there's one valuable part, of which it is possible to use for other purposes — it clip. Unscrew the components, remove...
SCREW IN AID
The end of the stick in the hole of the butt is held by the wedge. But eventually, the knot loosened and then the axe is to work not only uncomfortable,but dangerous. If time and...