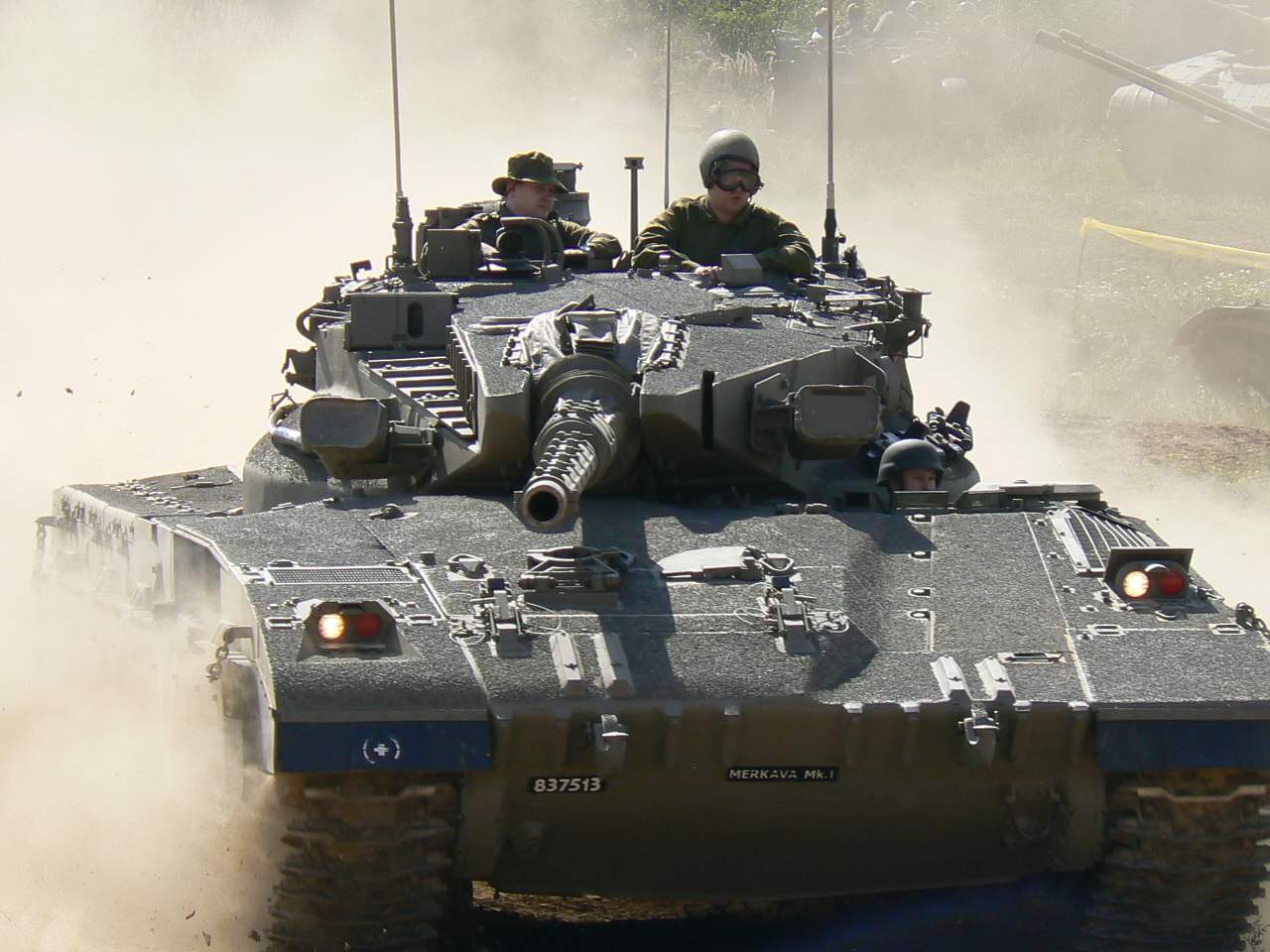 CREATE МЕRKAVА TANK MK.1. In his first war, which began in December 1947, Israel, even before the proclamation as States do not come with any armor. Only by the end of hostilities in March 1949, two soldiers from the British 3rd hussars, was then under Haifa, drove to tel Aviv two tanks "Cromwell". The reason they did that is still unknown, although the Israelis themselves call these people simply "sympathizers".
Then, from spare parts found on the remaining from the British warehouses, collected three of the tank "Sherman", that was released in 1939 in the Summer of 1948, managed to buy in France 10 easy ganks "Guccis", several half-track and wheeled armored vehicles. They were all United in the 8th armored brigade under the command of a veteran of the Second world war, Yitzhak Sadeh. It consisted of two battalions: the 82nd armored and 89th mechanized with jeeps, by the way, under the leadership of Moshe Dayan, the future defense Minister of Israel. The 82nd battalion consisted of two companies. One was called "English": there were immigrants from Western European countries and tankers that have deserted the British troops. Another company — "Russian" consisted of former red Army soldiers. This was the beginning of the creation of the armored forces of the Israeli army.
For my next war — the Sinai campaign in the autumn of 1956, the Israeli army had nearly 200 American "Shermans", purchased mainly in France, and 100 French light tanks AMX-13. They were United in a regular 7th armored brigade (tank brigade), an armed "Shermans" and the backup TBR: 27, consisting of three divisions, "Sherman" and a battalion of AMX-13, the 37th — one of the battalion "Sherman" and a battalion of AMX-13. His success in this war, the Israelis, according to them, are obliged first of all those units, "acting in the classical spirit tank attack".