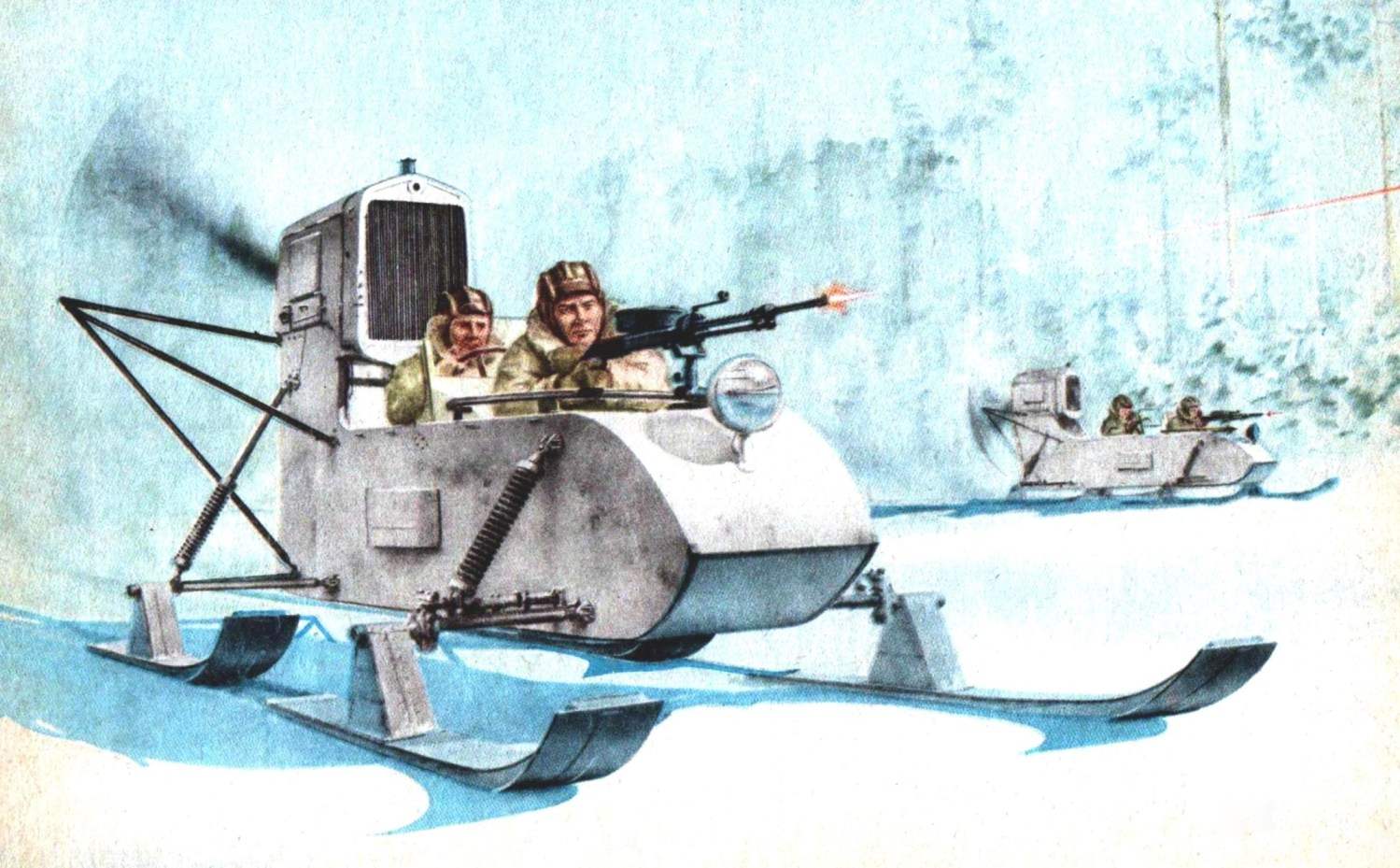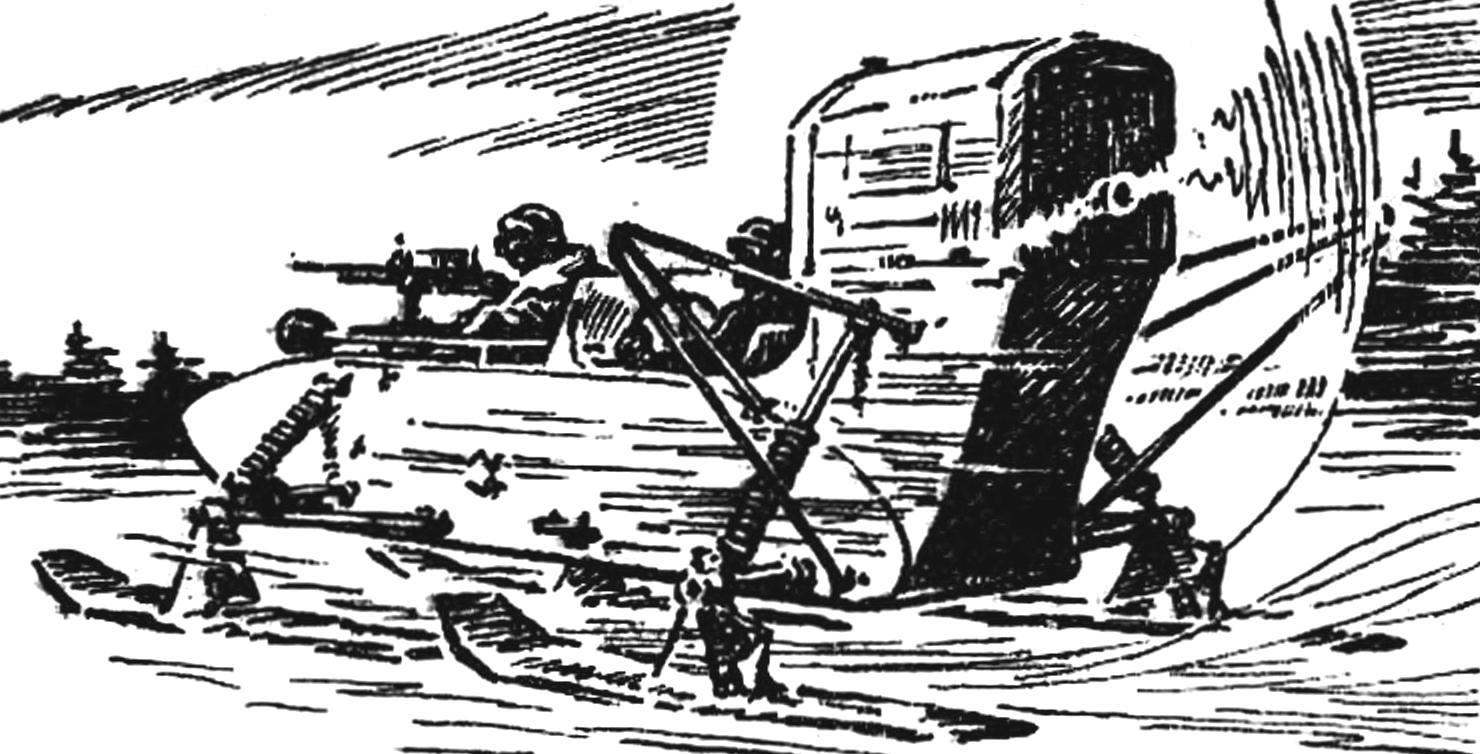 SNOWMOBILE RF-8-GAZ-98.
Snowy and cold winter of 1941/42 created the conditions for widespread use we combat and transport equipment. "Hint" the Russian winter has been perceived by our troops. In January 1942, in many parts of the fronts in the suburbs, in the area of Staraya Russa, in the North-Western front we had the first units. Off-road combat and transport battalions, equipped with the appropriate types of planes, got into the hands of one of the main trumps of the war — the mobility and speed of movement. In the most unexpected for the enemy areas is rapidly emerging, and conducted a successful combat operation of our units. The enemy were guarding the road — snowmobiles appeared due to impassable snow drifts. The effect of surprise, the transience of the battle behind enemy lines produce a striking effect on the Nazis. Meanwhile, transport the snowmobile ride of the new Marines that had secured the success of the operation.
Some features combat tactics and technical equipment of a snowmobile of the type NC-36, vehicles NKL-16/41, NKL-16/42 we already told on pages of our magazine. Today it was the turn of another type of snowmobile, RF — 8-GAZ-98, which is associated with many bright pages of the battle history of the Soviet Army.
Snowmobile RF-8 was created OKB Narcomiscoma under the leadership of chief designer M. V. Veselovsky on the instructions of the State Defense Committee of the USSR. In creating this war machine was attended by a large group of engineers: II. F. Meyer, I. K., Chichiri, E. I. Malekhanov, A. A. Smolin, V. A. Zverev, N. A. Ronzhin, I. A. Kunaev, A. I. Smirnov, and many others.
Talented designer M. V. Veselovsky created in the period from 1932 to 1941 several types of original aerospa. Machine index GGAT-3, KM-4 and KM-5 were made parties to the communication needs and the national economy. At the beginning of November 1941 the industry was given the drawings of combat snowmobile RF-8; GKO of the USSR entrusted their production to several companies, including Gorky automobile plant.