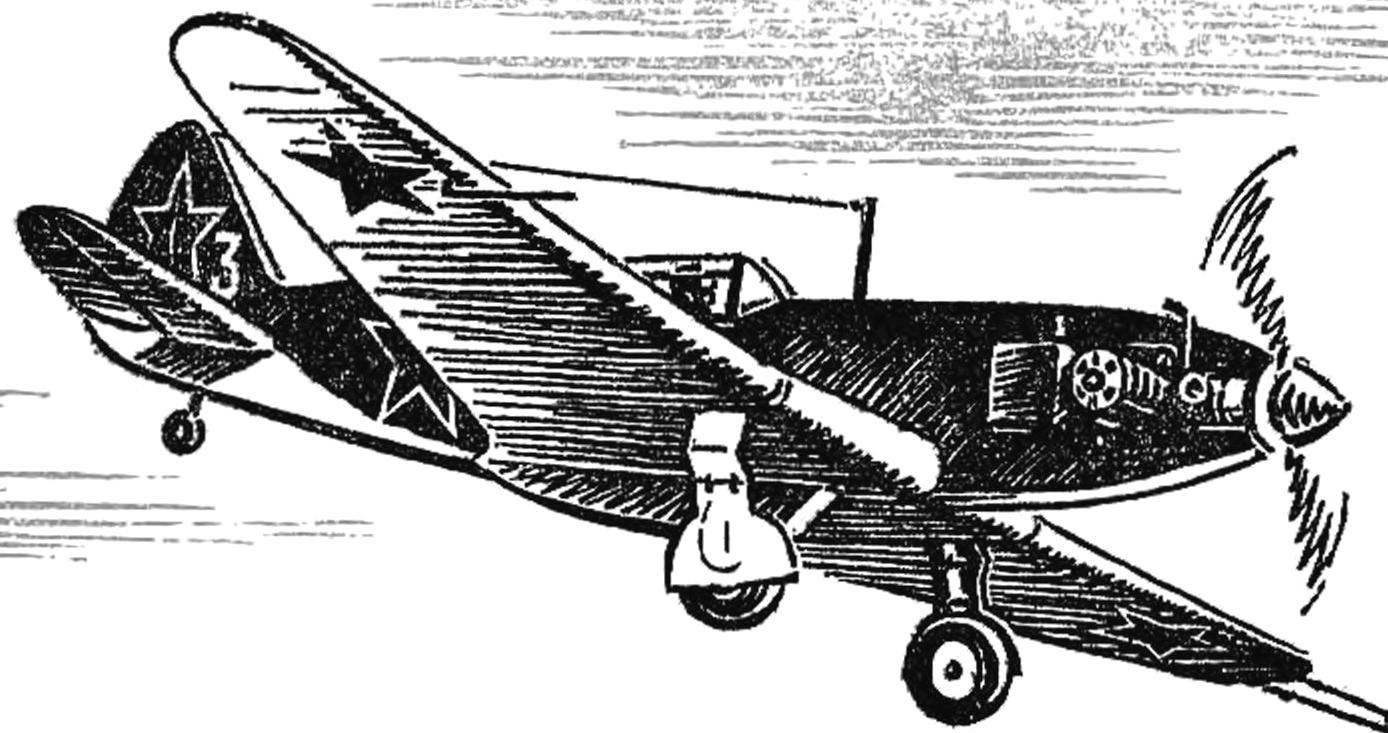 (THE BUILD-POLYOPIA). Building the model-polyopia begin with the manufacture of the fuselage (Fig. 1), the contours of the lateral projection should most accurately reflect the similarity with the copied aircraft. To the fuselage structure demands maximum strength with minimum weight. The greatest difficulty in its manufacture is the reduction in the weight of the tail, which is much longer than the front, So it makes truss.
Manufacturer of tail farm is complicated by the necessity of mutual adjustment of parts and glued together. The upper and lower shelf — made from pine slats with a thickness of 3-4 mm and a width of 8-12 mm (on the forward fuselage). It is desirable that the cross section of the rails to the end decreased. The thickness of the diagonal struts 1-2 mm, a width equal to the width of the shelves in this place. The space between the shelves instead of diagonal struts completely to fill light foam. The farm ends with a boss. All the parts of the fuselage are connected by a glue-PVA or epoxy resin. The length of the joints of the shelves and the bow shall be not less than 30 mm.
So how to worry about facilitating the forward fuselage and its strength is not necessary, it is made from a monolithic block of wood. Sometimes the bow of paste over with a cloth or fiberglass glue or resin. This reduces the fragility of the pine plates.