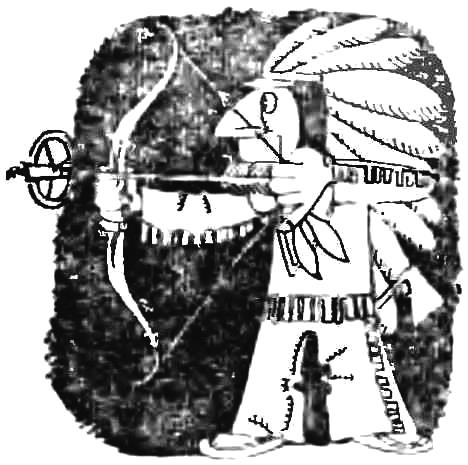 "Could you tell us about how to make a sports bow?".
George Grudev (Bulgaria), Nikolay Kuznetsov (Kursk) etc. to Make a sports bow by all the rules that only an experienced master. But there is a solution, and pretty simple: onions can be made, for example, old… skiing.
In the case goes only to the front part of the length of 700-80 mm (figure). It is necessary to saw along a guide groove on the sliding plane of the ski. To halves of the bow were exactly the same, you need to process them together. To do this, staple them together with strubtsinku and remove the excess wood with a plane, the contour of treat skin. Then connect both halves of the bow with glue (BF-2, casein, etc.), screws (see Fig.), under the screws be sure to put the washers. Ready bow cover with amelita or furniture Polish.
As a string you can use silk cord Ø 2.5—3.5 mm or braided nylon (unstretchable) string. The string should be taut so that the distance from her to the middle of the bow was 1/5 of the length of the bow.

Arrows — thin reed straight or round pine rods with a length of 650 -800 mm Tip be best done from rubber or cork. The plumage of flight feathers or tail feathers of a goose. They need to be cut with a sharp blade in half.
The target can be manufactured from a sheet of plywood or cardboard with a size of 500X500 mm, on top of which to attach bordered sheet of paper. A note on the contact will make the tip of the arrow, if to dye his pasta ball pen.
In addition to competitions in marksmanship, you can have competition for a bowshot.
L. AFRIN
Recommend to read
TO HELP THE CHIP
Cut or broke off and remained in the hole pin or a tap when cutting threads in cast iron or aluminum parts — it is unpleasant, but not hopeless. Rescue proven the following simple...
NOT FLOUR, AND THE CURRENT
Live in the taiga wilderness, starved (fuel for the diesel generator running out) energy rations. And next carelessly rushing river. Natural, so to speak, a source of energy, what...