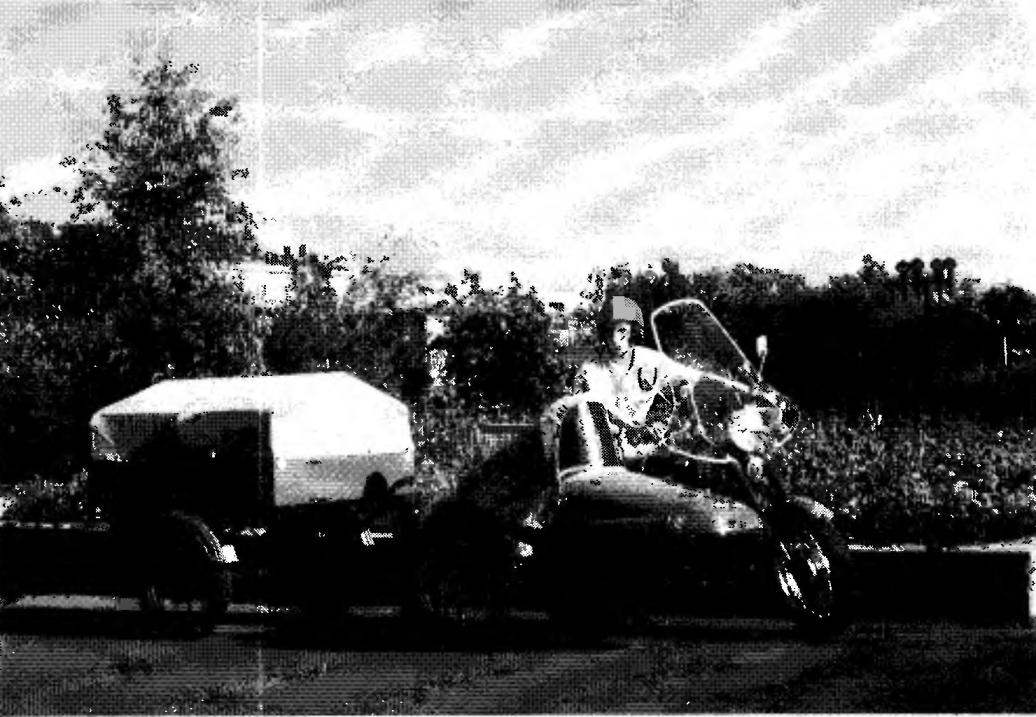 Is it possible? It would seem that it is hard to imagine this sleek high-speed motorcycle as a truck. However, it perfectly copes with the role of the heavies, thanks to the reliable and durable engine with good fins, as well as ample torque throughout the range of rotation of the crankshaft. I must say that this is my "Java-350/634" sidecar "Velorex-562" operated for ten years. Mileage was about 60 000 km With a full load the bike confidently overcame long distances and on motorways and on dirt roads. The roads and highly rugged terrain was not an obstacle for him. Trouble-free service of the motorcycle in these conditions is a sufficient proof that under normal conditions, in addition to three riders, it is capable of transporting significant cargo. But where to place it? The load capacity of the carriages is limited by the magnitude of 105 kg, to install additional trunk it did not make sense. The logical conclusion is to make a cargo trailer.
A motivating impetus for the action was available to the author the eye of the skeleton of the scooter cargo "the Ant", thrown by someone in a vacant lot. And his well-preserved body has facilitated the design task. In General the layout of the trailer is determined by the parts that were able to purchase: wheel — motorcycle Voskhod, shock absorbers, stop lights and direction indicators — from "Java".
In fact, the idea of a cargo trailer for a motorcycle is not new and is found fairly full expression in the pages of the journal "modelist-Konstruktor". However, the proposed model, along with the indisputable advantages, was not free from the point of view of the author, from shortcomings, which I wanted to avoid in their own designs. So, the low position of the body, contributing to the stability of the trailer, has its disadvantages. First, for given body dimensions wheel track of the trailer wider than the bike. And this is undesirable due to the decrease of permeability when driving on loose ground (sand, arable land). Secondly, mud flaps, protruding over the sides, preventing a reliable fastening of bulky goods (plywood, hardboard etc.).