The idea is to make motonarty, so that they could ride on soft snow, took possession of me for a long time, fifteen years ago. But to get to work in no hurry, carefully pondered, what I would like to see your snowmobile. So gradually the mind has developed a structural diagram of a propulsion device in the form of two blocks of the ski, light surrounded the track.
What prompted me to this design? Of course, years of practice skiing. Skiing in our area — indeed a necessity, without them it is difficult. Remember how in the childhood we did them ourselves, and the quality of modern factory hardly better.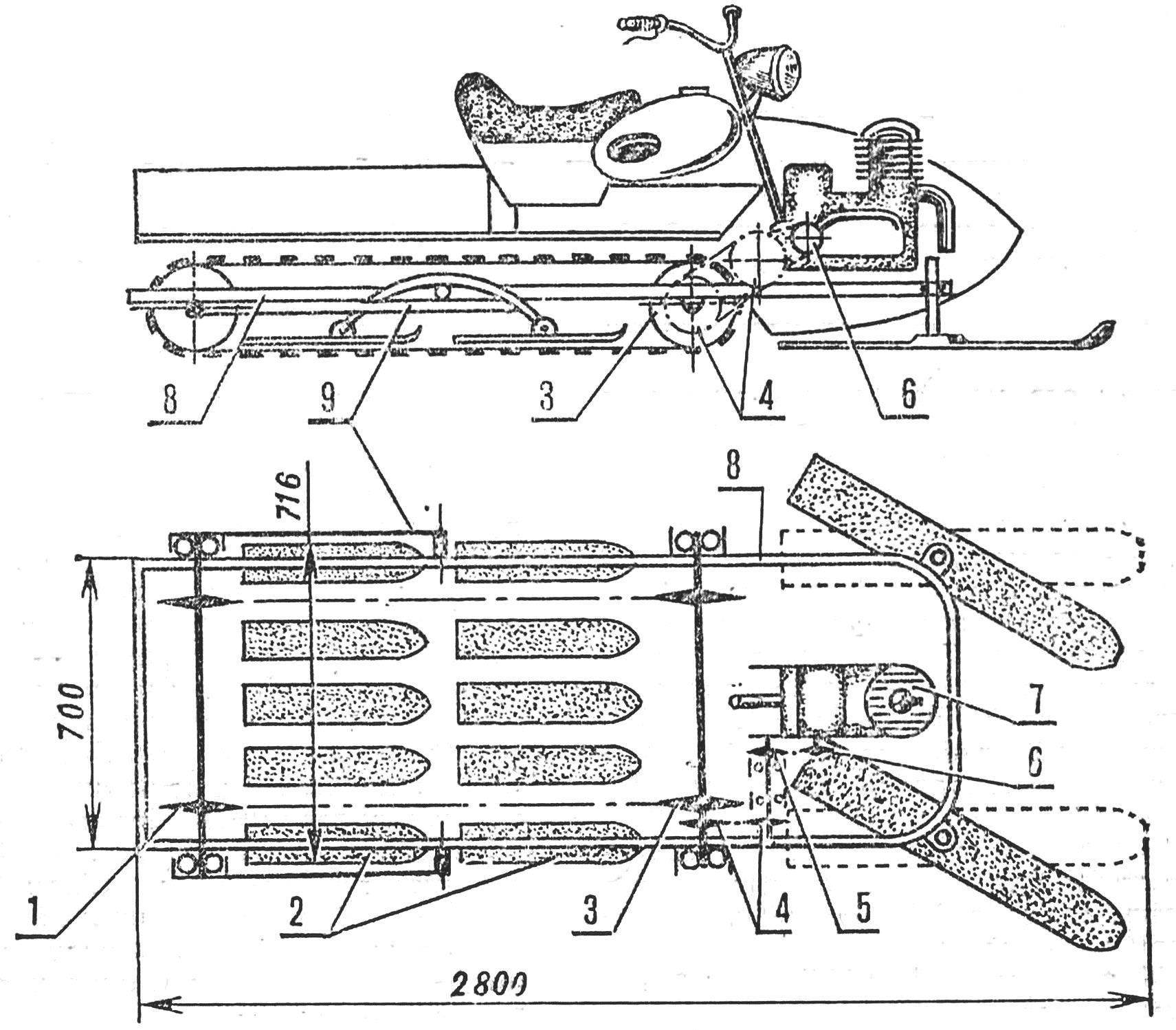 The kinematic diagram of a snowmobile:
1 —

driven

crawler sprocket Z = 14,2—bearing skis carriage 3 to

the leading

lug sprocket

Z = 10. 4, 5

—

motorcycle sprocket, Z —

19, 6 —

output sprocket

of the engine

7 — engine "IZH-Planeta",8 —

frame, 9 — carriage.
So, while skiing, I noticed two things. First of all, if the ski is accidentally ingested an object — pole, smooth twig branches etc., the slide is improved. And another thing: when climbing the "ladder" even loose fresh snow keeps skiers well, not sliding down. These two observations suggested to set the skis inside the "infinite" ladder-track. This design, in my opinion, was to provide small specific pressure and good permeability even when driving on a fairly steep hill slopes.