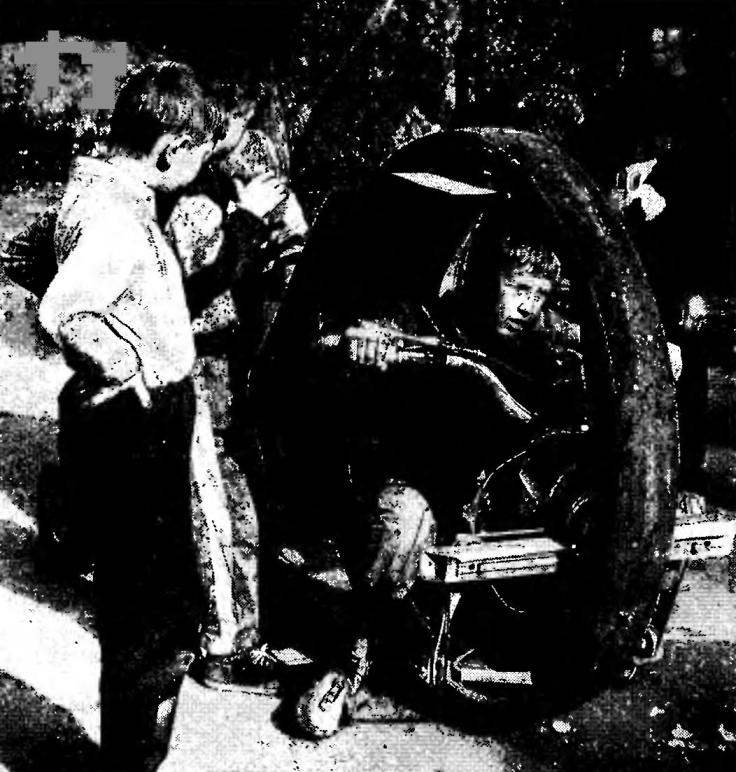 In October 1996 in the Udmurt Republic celebrated the 65th anniversary of the system of children's technical creativity. In 1931 in Izhevsk was opened the first children's technical station, later received the status of Republican. Over the years many students RSUT became heroes of the Soviet Union, doctor of technical Sciences, honored workers of science and culture, managers of industrial enterprises, masters of sports. Best work 236 young technicians Udmurt Republic were awarded medals VDNH USSR, many leaders awarded gold and silver medals, received the title of laureates of the NTTM, 42 pupil participated in the international exhibitions in Japan, France, Germany, Belgium and other countries.
Today there are 82 of a circle: primary technical modeling, air, rocket, ship, automodelisme, radio, design, karting, hang-gliding, where more than a thousand children and adolescents. On the basis of RCUT regularly hosts national competitions in technical sports.
He currently leads a team of Republican station of her former pupil, high achiever of public education of Russia Viktor Vasilievich Pryakhin. Under his leadership, RCUT is doing a great job in preparing and training teachers of labor training and teachers of additional education. It is interesting to note that most of them are former young technology.
Since 1958, with the assistance of RSWT in the Republic began to open clubs for young technicians at industrial plants, well-equipped and able to attract to work with children the most creative forces from among the engineers and workers. And today, in our difficult time, great concern about the younger generation show in clubs of young technicians, created on the basis of the famous Izhmash: "Motorist", "Electron", "planet", "dawn" — is now passed under the auspices of RUT.