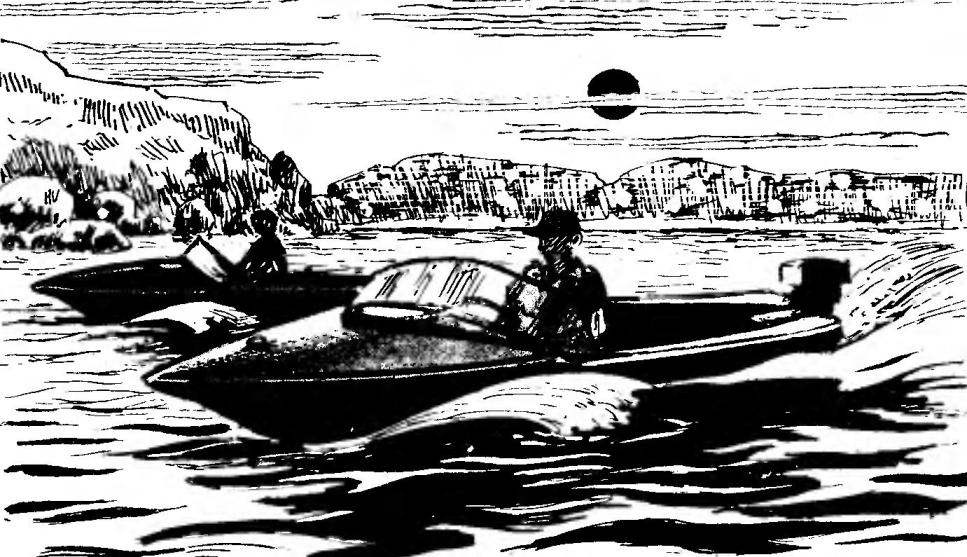 For those who live near the water, a motor boat means nothing less than for other motorcycle or car: on the motorboat "ride" to work, to the next village to visit or to the district shopping. "Modelist-Konstruktor" has repeatedly published descriptions of various boats, however, judging by editorial mail, readers continue to be interested in vodnomotornyy designs. Fulfilling the wishes of our subscribers will tell you how to build one of the easiest boats.
"Breeze" is designed for operation with an outboard motor up to 25 HP Weight of boat without engine is about 70 kg, speeds of up to 45 km/h.
First, the design of the body. Frame it — samotno-stringer sheathing — plywood, covered with fiberglass epoxy resin.
To build the necessary dry pine sticks, slats, plywood (blank dimensions shown in table).
Work on the manufacture of the body starts with tracing the Plaza or one projection of the "body", alone or in combination with projections of "side" and "Poloshirt". It is quite suitable for the sheet of hardboard (plywood). Markup blazovich ordinate should be performed with maximum precision so that no further had to correct errors by means of a chisel or plane.