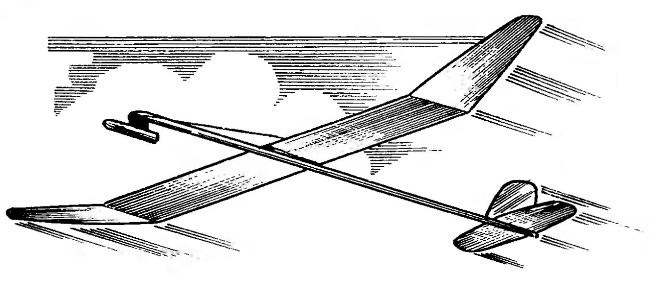 Rocket class S4, on the construction which I want to tell the readers of the journal "modelist-Konstruktor", was designed and built in 1989, but until today Dnipropetrovsk athletes on such models achieve quite decent results in competitions of any rank up to the world and European Championships.
Rocket — classical design, with rotary wing and hinged on the passive portion of the flight ears consoles. Fuselage beam model is formed on a tapered steel mandrel with a length of 515 mm (smaller diameter 3 mm, more — 8 mm) from three layers of fiberglass with a thickness of 0.025 mm and one layer of carbon fabric with a thickness of 0.14 mm by using as a binder resin Larit-285.
After machining, the beam is coated with varnish, polished, and then subjected to heat normalization — aged one hour at a temperature of 85°C and then for five minutes at 110°C. Such treatment reduces subsequently the negative effects of high-temperature gas jet in the active phase of the flight the fuselage on the beam arising from its non-uniform heating (as a result of this warming appears torque about the longitudinal axis, which can flatten the tail to the carrier plane at an angle up to 15°).