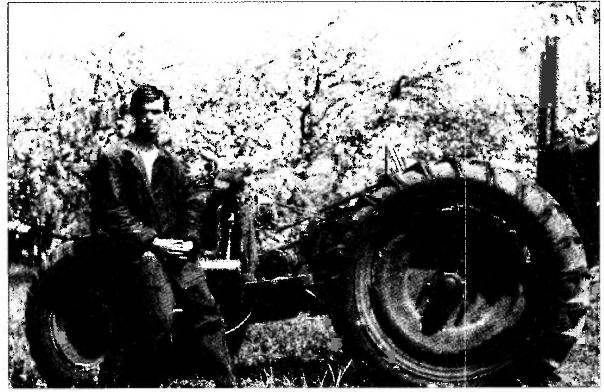 Not naraduyus its homemade and truly versatile tractor with 40 HP, although the time and effort it took a lot. And most of these costs took the Assembly design, and procurement necessary components and parts (mainly from decommissioned vehicles and agricultural equipment).
As can be seen from the kinematic scheme of the transmission, as the power unit uses the engine from the car "Zaporozhets" with the standard transmission, main transmission, drive axles and flanges. However, the latter had to be put on the axle shaft side. A small trick, but it is possible to get rid of the problems with the mounting of the sprockets, each of which is rigidly bolted to its flange with four bolts M12. Bearings with housings taken from a decommissioned straw walkers combine harvesters "Niva".
The torque from the axle shafts of the power unit is transmitted to the rear drive wheels of the tractor. Left and right actuators here are exactly the same. There is a first transmission chain (1=1) single-stage reducer with helical gears, allowing four times the slow rotation. Only the leading wheels of the tractor and this speed is not permissible, therefore, in the kinematic scheme of the transmission introduced two (located symmetrically relative to the longitudinal axis) of the chain transmission.