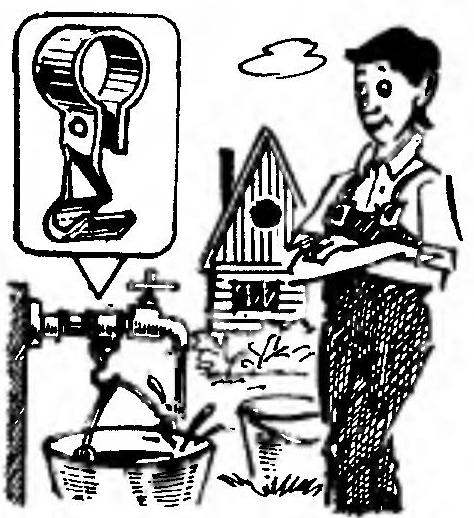 In water columns or country water supply systems where the water pressure is generally weak, long hold the bucket to the shed and wait until it is filled, very tiring. Made of metal strips the clamp-hook and secure it near the crane — suspended bucket on it will free your hands from unnecessary strain.
Recommend to read
AND OFFICE AND BEDROOM
Furniture designed for small apartments or Studio sections, special requirements: along with the maximum capacity and minimum size (because in a small room, every square inch counts) it...
ROOM MODEL GLIDER ACCORDING TO THE "FRAME"
"Modelist-Konstruktor" has already talked about how scrap materials can make a simple room model glider. This required not so much - a thin wooden stick, foam sheet thickness of 3 mm,...