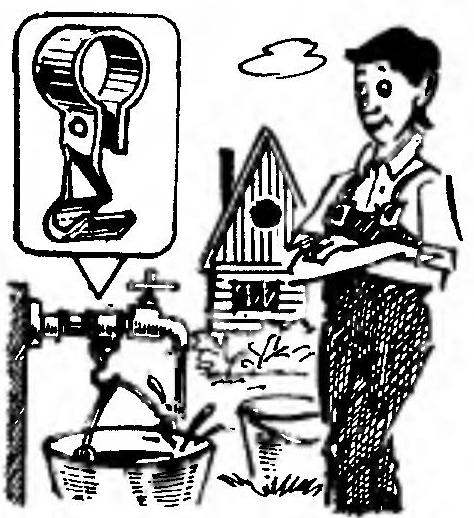 In water columns or country water supply systems where the water pressure is generally weak, long hold the bucket to the shed and wait until it is filled, very tiring. Made of metal strips the clamp-hook and secure it near the crane — suspended bucket on it will free your hands from unnecessary strain.
Recommend to read
AND THE ITEM – AS NEW
Preparation. Modelers and hobbyists often use for their constructions of sheet metal, has a used, with bends and dents. Removing them (the edits) is usually carried out with a hammer, on...
PUT THE SHEET
Such works a lot on the plot, and on a garden; you have delivered you the fertile land, sand, fertilizer or coal — in all cases it is necessary to work with a shovel. The task is much...