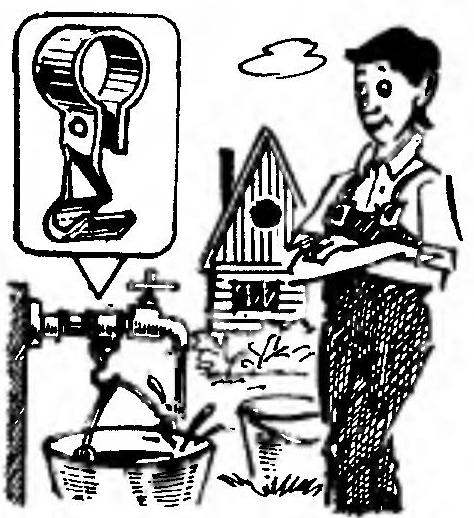 In water columns or country water supply systems where the water pressure is generally weak, long hold the bucket to the shed and wait until it is filled, very tiring. Made of metal strips the clamp-hook and secure it near the crane — suspended bucket on it will free your hands from unnecessary strain.
Recommend to read
STEAM VS. ICE
The frozen column gives a lot of trouble to the villagers: have to using the campfire to heat it for a long time. Offers a simple way of unfreezing columns. For this metal container with...
HANGER FOR BATH
I bought a plastic baby bath. Comfortable, beautiful, but where is her store! Decided it was better just to hang on the wall in the bathroom horizontally. This is enough for two...