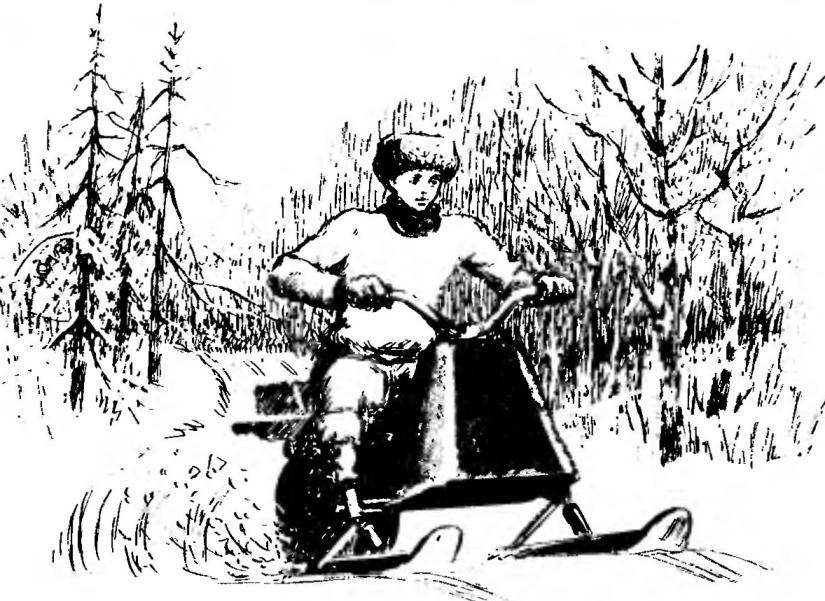 In the winter time of the year for motorsports fans there is a period of relative calm. The reason is the bad conditions in which falls the driver, drove on snowy, sometimes icy road on your two-wheeled friend. But on the road you can only travel on a specially prepared (spiked wheels) motorcycle.
Using the idea proposed by Y. Baykovym from Saratov, you will get a machine perfectly adapted for a variety of winter sports and recreation. It will replace traditional cards in racing on flat ground and the bike in competitions on rough terrain, as it has an enviable stability and maneuverability. Its own mass of about 70 kg of snegokat easily speeds up to 50 km/h. It can be used in summer, putting skis instead of wheels.
Snegokat — tricycle wheel-ski vehicle with the engine T-200 from scooter "Tourist". This is one of the most reliable two stroke motors equipped with forced air cooling, powerful starter and generator.