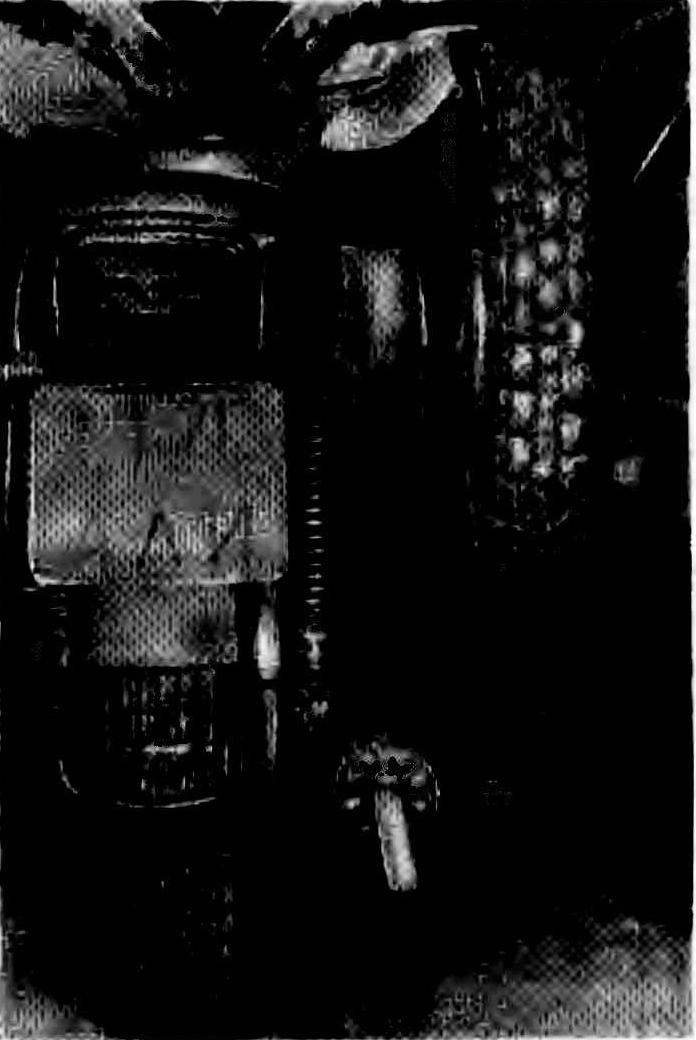 I suggest the owners of motorcycles IZH a simple design of the towing device is constructed as a single unit with a mounting bracket, a spare wheel. Despite the fact that between the sidecar and the bike is not too much space, "reserve" does not interfere with passengers on the rear seat.
Power element assembly is a steel tube outer diameter of 46 mm, fixed at two points between a motorcycle and a trailer. In the front part of its fixed tube threaded rod mounted in the seat back brace bolt trailer. The spare wheel is located on top of the tube and mounted on priparennom her arm. The latter is connected to a motorcycle frame via a preservative. This eliminates the vibration of a spare wheel that can cause damage to the attachment of the support tube.
In the manufacture of towing I recommend sticking to such a sequence. First, the pipe is welded threaded rod (see. Fig.), Which is then inserted in place of the lower bolt rear brace wheelchair. On her screwed nut (trumpet while located on top of the side frames of the trailer). By the middle of the pipe mounting brackets are attached and secured with clamps on the frame side of the trailer.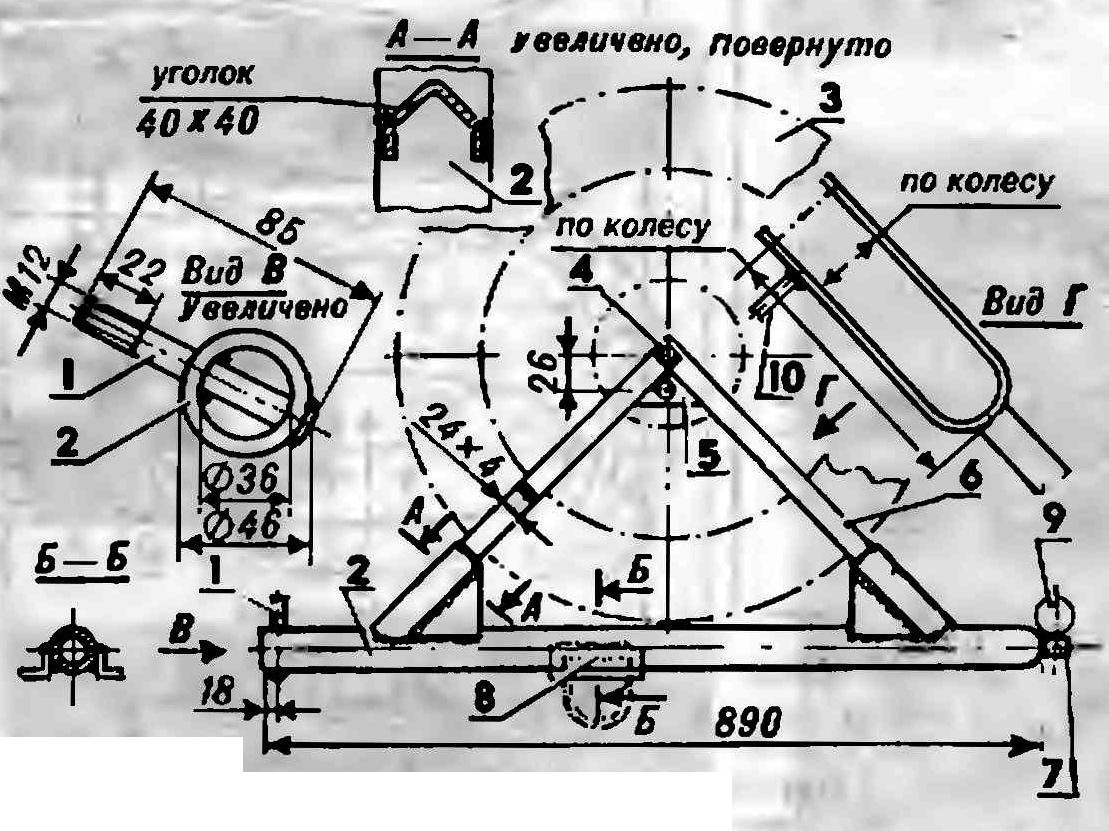 Towing bracket with mounting the spare wheel:
1 hairpin. 2 – node pipe carrier, 3 – spare wheel, 4 – bolt wheel fixing scarf 5-, 6 – fixing bracket spare wheel, 7 – eyelet of the ball of the towing device, the 8 – tail docking unit of the support tube, 9 – tar tow, 10 – pin-lock.
Left element docking station support tube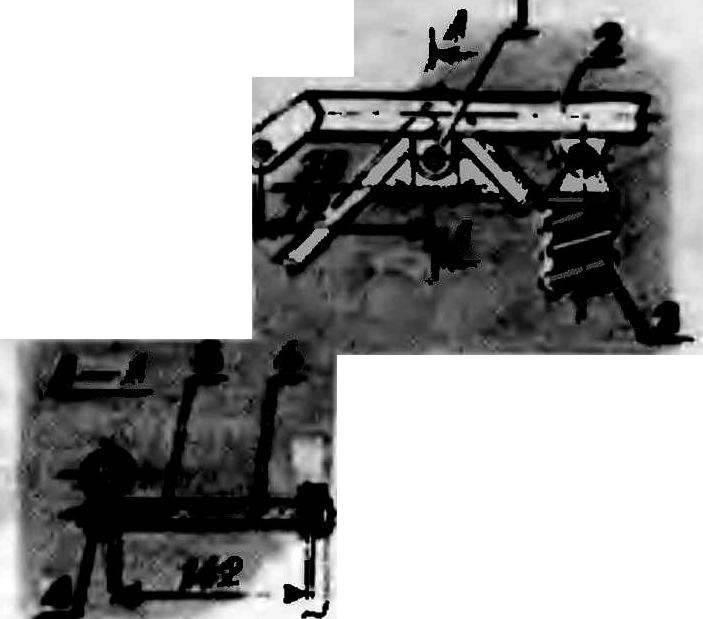 Installing the spare tire lock:
1 – ear 2 – saddle support, 3 – rear wheel shock absorber, 4 – nut, 5 – a clamp (steel stud M10), 6 – the plug.
After that, the corners, and then the pre-mounted bracket to grab the pipe welding. It is necessary to remove the unit and finally make all the joints and in the back of welded standard towbar – ball 50 mm in diameter. In addition to the bike frame is welded ear for fixing the lock.
V. Ermakov
Recommend to read
CLIP-RETAINER
Hanging the trousers on the bar hangers can not be sure that they won't slide because are always in a state of some kind of "unstable equilibrium". To avoid this, the bar often hang the...
YUZHANKA: BOAT UNDER SAIL…
Every year, more reservoirs becomes "closed" for motor boats. What in this case do Amateurs vodnomotornyy tourism? To put their vessels on the joke? In any case! It's time to recall the...