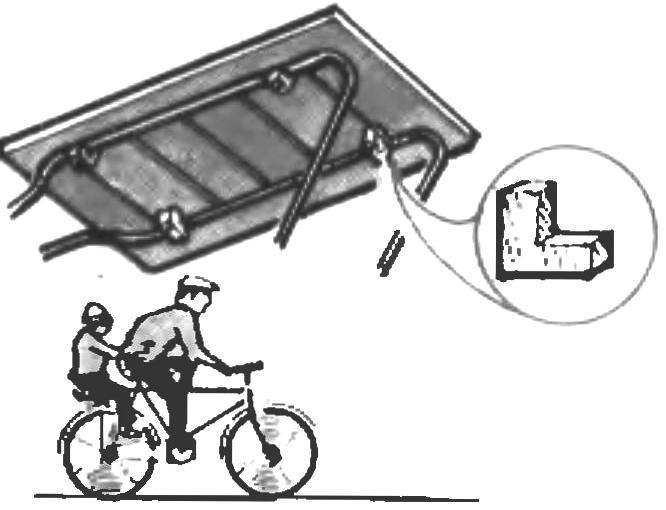 If the lattice bike rack seems not very convenient, to make him removable seat made from thick cut plywood or particleboard. It is mounted on the bottom decks.
Recommend to read
FAVORITE FINISH
Union gypsum and cardboard. In modern homes and in the individual construction of partition, suspended ceilings often are made of drywall - this versatile material. The popularity...
VASE IN THREE FLOORS
In fact, the "floors" can be very different, as well as the selection of plates and saucers, depending on the purpose: fruit, berries, candies. It is important that all suitable options...