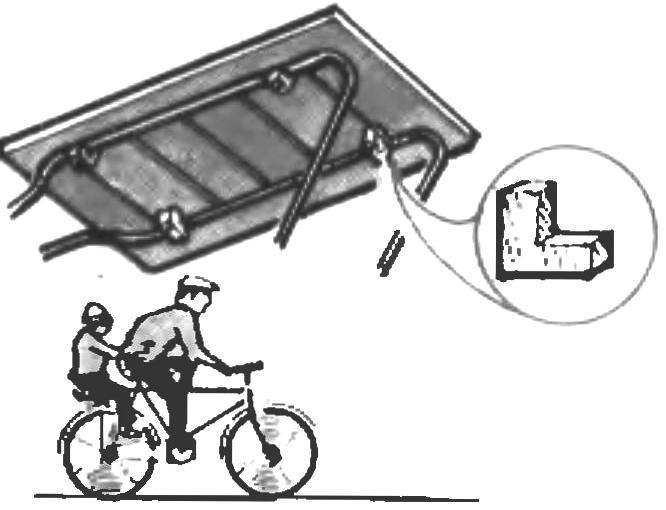 If the lattice bike rack seems not very convenient, to make him removable seat made from thick cut plywood or particleboard. It is mounted on the bottom decks.
Recommend to read
"…TO UNWIND THE YARN,"
Fingering binder "Modeller-designer", I found in No. 11 for the year 1978 note "Fixture austere". It was about the simplest device which can be used to facilitate the rewinding of the...
ACCOMPANIES THE LIGHT
Light setup is very popular among young people. Scheme of another variant of this device suggested that the magazine "Radio, TV, electronics" (NRB). It consists of three color channels...