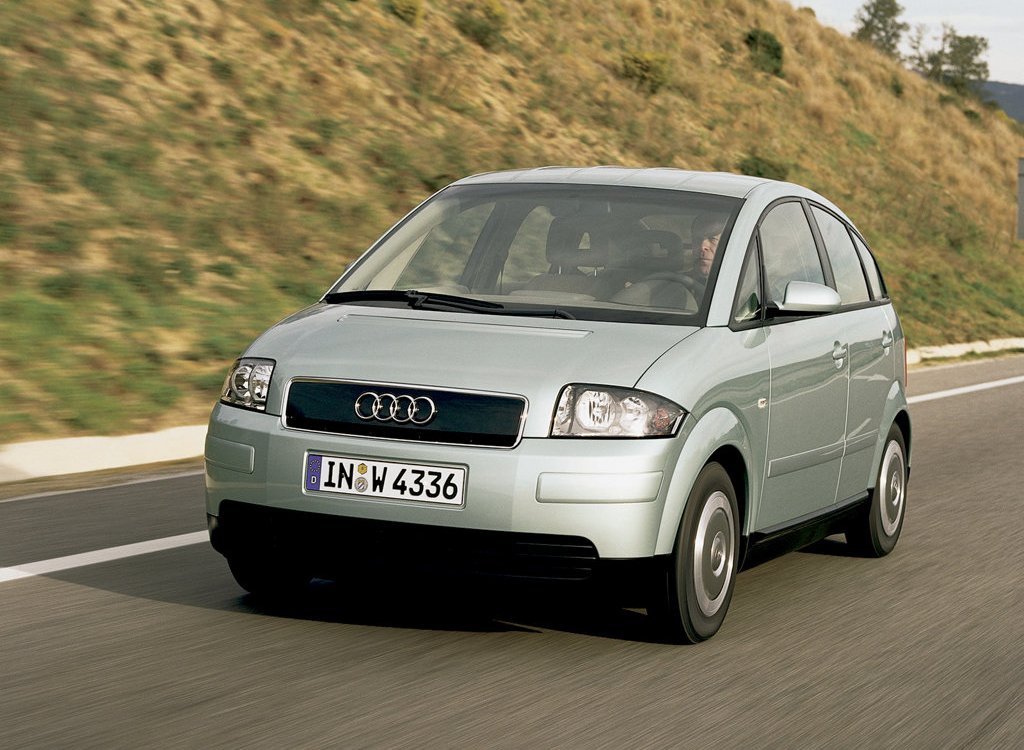 Make AUDI again appeared on the market in 1965. When the company Auto Union became the property of Volkswagen group, the automotive world began to take shape a massive shift to front-wheel drive cars. One of the first shown in the Frankfurt motor show AUDI front-wheel drive-1700.
Today under the brand AUDI produces a whole range of high-quality front – and all-wheel drive cars of all classes with engine displacement from 1.6 to 4.2 L.
It is headed by the family compact, five-door AUDI A2. Its body is teardrop shaped created based on the AUDI Space Frame ASF. The result is due to the successful combination of form and weight was achieved significant fuel savings.
Front-wheel drive car has a monocoque light alloy. The front brakes on his disc, rear drum, steering — rack & pinion, electric power steering. Curb weight 895 kg, gross 1380 kg engine Power 75 HP, displacement 1390 cm3. The base of the car 2405 mm gauge 1460/1430 mm, ground clearance of 110 mm, machine length 3820 mm, width 1675 mm, height 1550 mm.
Recommend to read
WELL, JUST VERY FLAT
Indeed, the proposed chair for the hallway is not just folding, but almost entirely flat, as folded, becomes almost equal to the thickness of the four panels, from which his legs (or...
THE LENS IN THE BAG…
If you are going to travel, a tourist photographer carefully selects and packs its fotoscaseira. From a wide variety of fixtures, optics and assistive devices with you is the most...