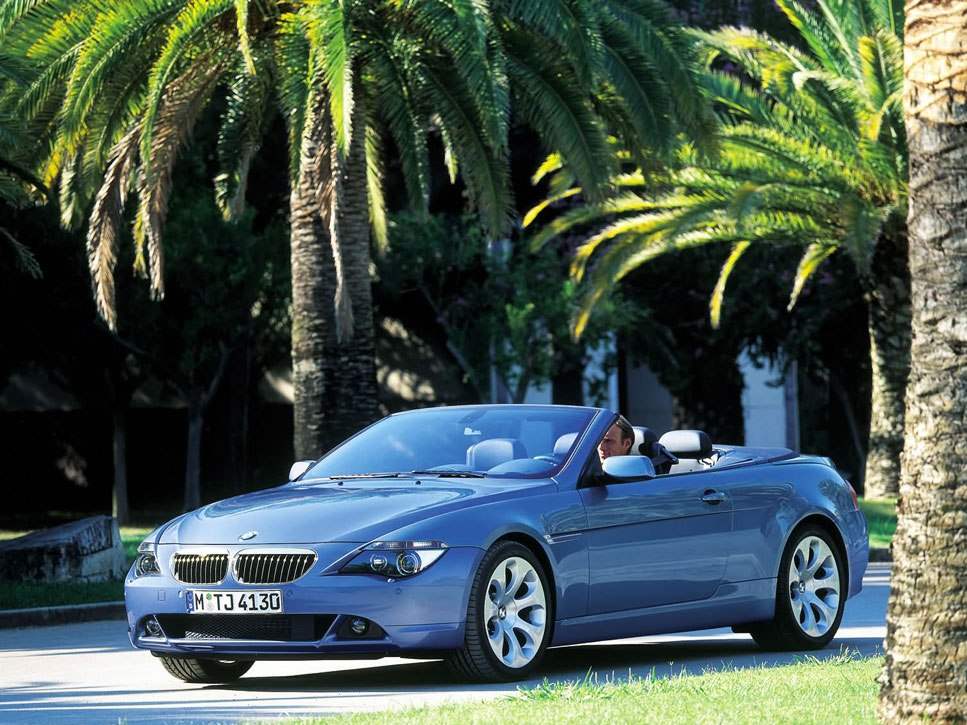 In the spring of 2004 the German automobile Bayerische Motoren Werke (BMW) came out with a new ultra-luxury convertible BMW 645Ci CABRIO. The creators of the new machine paid great attention to her comfort, because BMW 645Ci CABRIO for the respectable, wealthy buyers aged 50 — 70 years, able to pay for the car in the base set of about 110 000 Euro.
The characteristic feature of the convertible is a hard or foldable cloth roof. BMW 645Ci CABRIO is the latest variant — folded cloth tent takes up much less space than hard metal. To raise or lower the awning, it requires only a few seconds, and to carry out this operation on the go at speeds up to 30 km/h.
The machine has a traditional layout with a front longitudinal engine and rear-wheel drive that provides the classic weight distribution on axes — 50×50 percent. Engine — V-shaped "eight"; able to disperse the car to 250 km/h Steering — variable gear ratio: when Parking quite a twist wheel to expand the wheel from lock to lock, and with increasing speed ratio is automatically increased.
BMW 645Ci CABRIO: vehicle length 4820 mm, width 1855 mm, height 1375 mm curb weight 1815 kg, engine V8 displacement 4.4 l, power 333 HP, top speed 250 km/h, acceleration from 0 to 100 km/h is 6.1 s, capacity for 4 persons.
Recommend to read
NIGHT LIGHT-TRAP
Comes summer time, and most urban dwellers goes to the city. Tourists of all categories — the people tempered, and unassuming; but those who prefer a holiday in the country, tend to be...
BILATERAL SLEDGE
The usual children's sledge with backrest it is possible to carry only rounded chastyami runners forward. However, it is often necessary to transport the child back forward — then his...