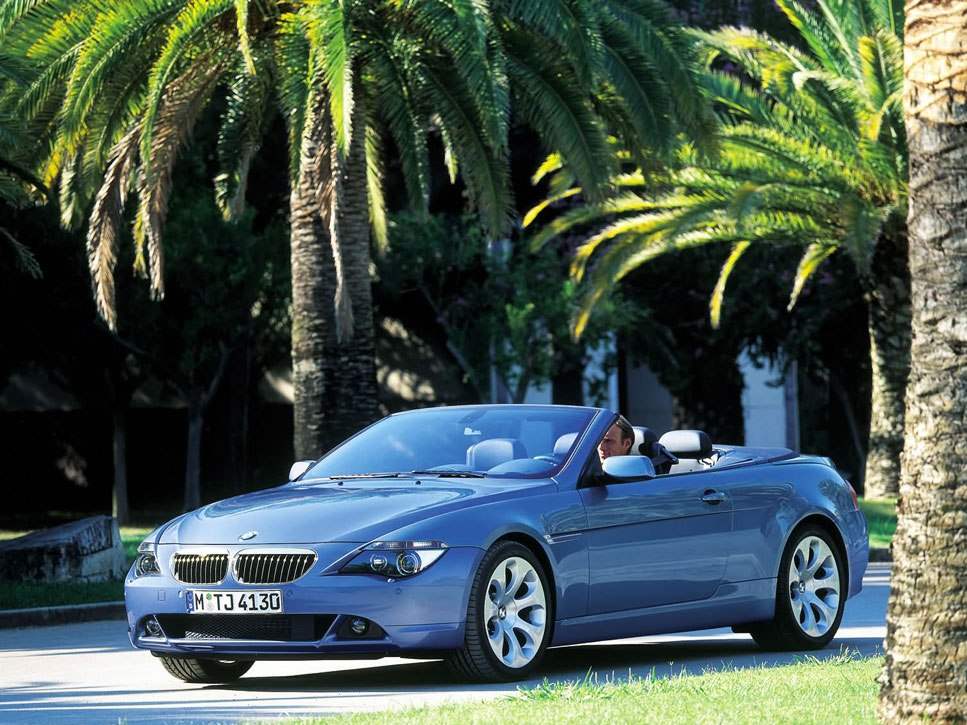 In the spring of 2004 the German automobile Bayerische Motoren Werke (BMW) came out with a new ultra-luxury convertible BMW 645Ci CABRIO. The creators of the new machine paid great attention to her comfort, because BMW 645Ci CABRIO for the respectable, wealthy buyers aged 50 — 70 years, able to pay for the car in the base set of about 110 000 Euro.
The characteristic feature of the convertible is a hard or foldable cloth roof. BMW 645Ci CABRIO is the latest variant — folded cloth tent takes up much less space than hard metal. To raise or lower the awning, it requires only a few seconds, and to carry out this operation on the go at speeds up to 30 km/h.
The machine has a traditional layout with a front longitudinal engine and rear-wheel drive that provides the classic weight distribution on axes — 50×50 percent. Engine — V-shaped "eight"; able to disperse the car to 250 km/h Steering — variable gear ratio: when Parking quite a twist wheel to expand the wheel from lock to lock, and with increasing speed ratio is automatically increased.
BMW 645Ci CABRIO: vehicle length 4820 mm, width 1855 mm, height 1375 mm curb weight 1815 kg, engine V8 displacement 4.4 l, power 333 HP, top speed 250 km/h, acceleration from 0 to 100 km/h is 6.1 s, capacity for 4 persons.
Recommend to read
ELEGANT NATASHA
In recent years, publication in the journal "modelist-Konstruktor" of the Amateur autocostruzione Willy-nilly suggests that homebrew almost refused to create a full character, complexity...
GAS-4
The history of "picaporte" in our country, opened the car GAZ-4 with a lifting capacity 0,5 t, launched the series in 1933. The development of machine production did not require much...